Noted iPhone hacker George Hotz is teasing the web with a video that displays a new jailbreak for all iPhone and iPod Touch models, and maybe even the iPad, too, he says. This supposedly improved process (there's no code to examine yet) aims to solve a problem that came into play when updated devices like the iPhone 3GS and iPod Touch 3.0 were released. The issue? After performing the jailbreak on these newer devices, if you ever needed to reboot the phone, it had to be connected to your computer and the software that performed the hack would have to be re-run. No more, says Hotz.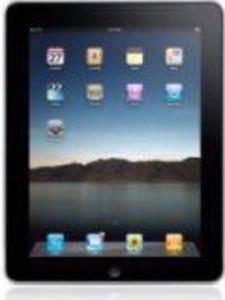 While it's great to see such a notable improvement on the horizon, there's one big question that it brings to mind: who's going to jailbreak an iPad? And why?
Why People Jailbreak
Jailbreaking is a term that refers to a type of hack which opens up the mobile device to allow for the installation of unapproved third-party programs. It has become well known over the years as a method which provides access to pirated iPhone applications – versions of paid applications available for free download from special programs that can be installed on a jailbroken device. However, that's not the only reason that people jailbreak their iPhones and iPod Touches.
The main reason, many would argue, is not for free apps but for more apps – the kinds Apple doesn't approve of. Thanks to a highly-regulated iTunes App Store and the restrictions it imposes on developers, some of the best applications are available outside Apple's domain. Want to turn your iPhone into a modem providing Internet access to your laptop (aka "tethering")? Want to download YouTube videos for offline viewing? Want to tweak hidden settings on your phone? Transfer files with Bluetooth? Enable Flash? Skin the phone with a custom theme and icons? Run apps in the background? Filter phone calls? The list goes on and on.
And yet, while these hacks have great appeal to users of the small mobile devices, some of them will no longer be necessary on the iPad, Apple's upcoming slate computer whose launch is days away.
Why Jailbreak the iPad?
The ability to tether your iPhone to your laptop is one of the most popular reasons why people people jailbreak. However, on the iPad, you either have Wi-Fi only or you have 3G built in. Would you really need to tether your iPad to your notebook computer? Probably not. If you're carrying the iPad around, you probably left the notebook at home.
Another favorite among jailbreakers is an application called Winterboard. This theming app lets you redesign your iPhone's UI from icons to the background and even the battery icon and the "side to unlock" bar itself. On the iPad, though, users can now use any image as the iPad's background image instead of just on the lock screen as is done on the iPhone. While the iPad feature is obviously still much more limited in functionality, it will likely placate some of those who feel the need for just a tad more customization than is available on the iPhone itself.
Similarly, many of the jailbreaking apps that let you perform or tweak phone-related functions will no longer be necessary since the iPad is not a phone. Same goes for the camera apps – the iPad doesn't have one of those either. And Flash? Well, more and more sites are adopting HTML5 technology and with this, videos can be rendered plug-in free, just in time for iPad web surfers to enjoy.
So although there may end up being plenty of reasons to jailbreak the iPad, there will be – at least at launch time – far fewer reasons than on the iPad's sister devices like the iPhone and iPod Touch. But we wouldn't be surprised to see an ecosystem of rejected but still incredible and useful apps spring up over time. If there's ever an unfilled niche the iPad doesn't address, there will almost certainly be "an app for that." You just might not be able to get it at the iTunes Store.