Earlier tonight, the Paley Center hosted a discussion about social media and digital activism with celebrated artist, architectural designer, activist and blogger Ai Weiwei, Twitter co-founder Jack Dorsey and ReadWriteWeb's editor and founder Richard MacManus. The discussion touched upon a large variety of topics related to social media and digital activism in China, including translating Twitter into Chinese and Google's exit from the Chinese market.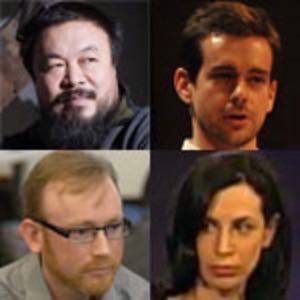 Jack Dorsey joined the conversation via satellite from San Francisco. The conversation was moderated by Emily Parker, the Arthur Ross Fellow at the Asia Society's Center on U.S.-China Relations, who is currently working on a book about China and the Internet.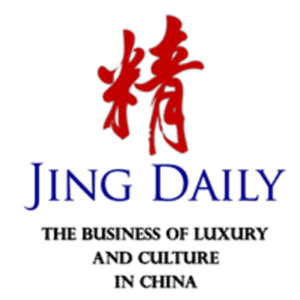 To start out the discussion, MacManus pointed out that it was the read/write aspect of the Internet that spawned the growth of social networks like Facebook and Twitter over the last few years. In the Western world, this development allowed users to connect and express their thoughts freely. In China, however, even though the same tools are available as in the West, a lot of them are currently blocked and censored. In addition to this, Ai Weiwei noted that sites like YouTube, Facebook and Twitter, as well as TV channels like CNN, are currently blocked in China.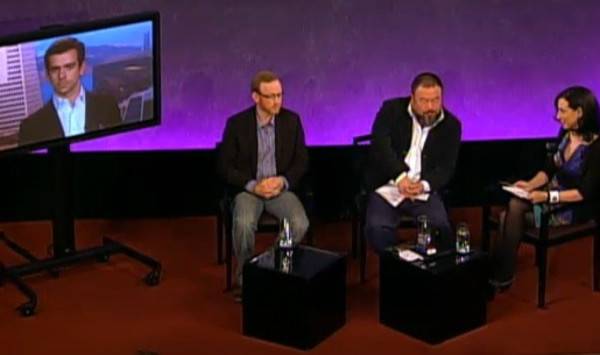 Even though there are a number of Facebook and Twitter clones in China, Ai Weiwei argued that those companies work within the framework that the Chinese government has set for them with regards to what users can say on these services. Ai Weiwei's name, for example, can never be used on these sites without getting censored. Indeed, said Ai Weiwei, using Twitter in China is "very physical and dangerous."
Translating Twitter
Asked about the reason for Twitter's popularity among netizens, Ai Weiwei noted that services like Twitter and blogs are easy to use, but once he got too popular, his blog was quickly shut down. Even though Twitter has a 140-character limit, Twitter's users in China can easily express in-depth thoughts because the Chinese language allows Twitter users to express 140 words on Twitter and not just 140 characters.
With regards to how Twitter is being used in China, Ai Weiwei noted that the most active Twitter users in China often use the service for political and philosophical discussions.
Jack Dorsey, after recapping the basic history of Twitter and his fascination with maps, and open, public databases, noted that messages on Twitter, even though they are often trivial, do show that "we are human" and remind us that we are all the same. Twitter, which he called a utility, was extended by the user and the developer ecosystem that grew up around it. Internet users across the world can now use it to communicate, talk to their governments, build a business and create political movements.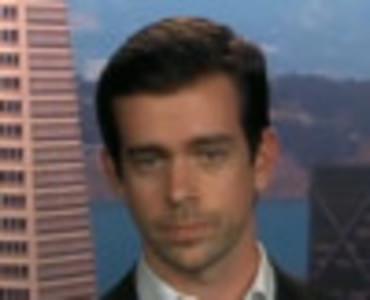 Ai Weiwei told Dorsey that the "Chinese people think you are some kind of God" because Twitter allows people to express themselves without worrying about censorship.
A lot of the discussion with Jack Dorsey focused on had to do with what Twitter can do to to help its users in China. Ai Weiwei directly asked Dorsey why Twitter doesn't provide its users a Chinese-language version of Twitter. According to Dorsey, it is just a question of time and mostly a technological issue. Given Twitter's problems with scaling the service, making it work for every character set creates some issues for Twitter because of the legacy framework that Twitter established in its early days. Currently, the company doesn't really have the resources to devote to this. Doresey did, however, argue that users already know how the service is meant to work and understand the setup of the Twitter page.
Dorsey also noted that Twitter isn't sure that it really wants to move into the Chinese market, but would like to offer a Chinese translation of its service at some point. Indeed, Dorsey noted that he wasn't even aware that Twitter was blocked in China until just a few weeks ago.
Censorship and Twitter
MacManus then asked Ai Weiwei if the Chinese government couldn't just censor Twitter or force Twitter to censor its service. Ai Weiwei, however, pointed out that Twitter could easily translate Twitter's registration page to help Chinese users. He noted that he isn't asking Twitter to set up an operation in China – he just wants Twitter to make the service easier to use for Chinese users and to translate large parts of the service. The Internet companies in China, as MacManus noted, tend to "self-discipline" themselves and censor their own content. MacManus wondered what would happen to a Chinese language version of Twitter, and if it wouldn't just get blocked and censored just like other international services.
Ai Weiwei noted that a lot of international companies that would like to enter the Chinese market have a responsibility to not give up on basic human rights. While the discussion didn't go into depth with regards to the issues surrounding Google's exit from China, MacManus noted that Google was one of the few Western services that entered the Chinese market, even though it faced a strong Chinese competitor. According to MacManus, leaving the Chinese market was a "brave move" by Google that sends a strong message that these companies are willing to stand up to the Chinese government.
Twitter's Moral Responsibility
Twitter and other technology companies have, said Dorsey, a responsibility to follow basic moral guidelines, and in his view, many technology companies have helped to push the messages of the U.S. government (and other governments) forward with regards to acknowledging human rights violations in China.
Asked specifically if companies do have a moral responsibility, Dorsey said that Twitter – as a company – is focused on opening information as completely as possible and wants to ensure that everybody can participate in the conversations on the service. Twitter, which according to Dorsey was founded around the principles of immediacy and transparency, allows users to create a shared experience among users around the world and create more empathy.
Towards the end of the discussion, Dorsey said that Twitter is just a tool and that it can't change any governments itself, but that it is the users who can use it to change governments.
As MacManus noted during the discussion, it is people like Ai Weiwei that are using these tools effectively. One day, Ai Weiwei noted towards the end of the discussion, we won't need tools like Twitter to change our governments anymore.