StatusNet, the open-source microblogging service that serves as the foundation for identi.ca, just announced the launch of the public beta of its StatusNet Cloud Service. Thanks to this, you can now easily host your own Twitter-like community for your blog, club or company. The StatusNet Cloud Service also supports OStatus, a new standard that allows users on different social networks to follow each other. StatusNet accounts are currently available for free. The company will begin to offer additional paid services in April.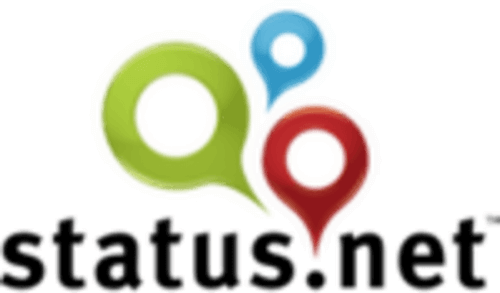 Getting Started
To get started, just head over to status.net, sign up for a free account. You can choose between a single user account (good for bloggers and brands), a private network for your company or a public community site. After that, you can customize your site with your own logo and colors. You can also set the character limit for status updates from your users.
Connect to Twitter
Just running your own microblogging network isn't too exciting unless you are running an internal site for your business, but you can easily connect your Twitter account to your StatusNet site, so that every update from your personal site gets syndicated to your Twitter stream as well. Sending local StatusNet @replies to Twitter is optional.
StatusNet in the Enterprise
StatusNet also offers paid enterprise solutions, with costs ranging from $1,000 to $10,000 per year depending on the features and level of service the customer expects. Our Own Alex Williams just took a closer look at the service's future in the enterprise last week and argued that it "has the features that the enterprise customer wants and it has a strong developer community."
As of now, StatusNet's free offering can't quite replace Yammer or similar products in a business setting, but if you always wanted to set up your own Twitter-like environment, StatusNet now makes it as easy as choosing a URL.