The book and media industries are going through interesting times, to put it mildly. As physical books prepare for their demise, the confusion around pricing of digital ones grows. Yet, whether physical or digital, to sell books you need marketing. People need to hear about a book before they buy it.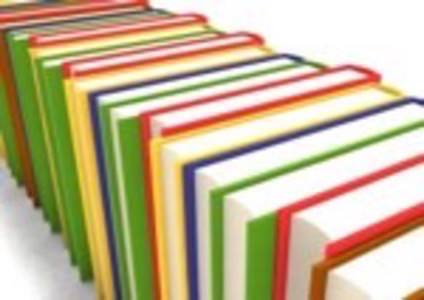 This is where the book review come in. Every publicist and publisher's dream is to land a positive review with an authoritative source. A good review in The New York Times or the L.A. Times used to be a pass to big figure sales. Sounds like it still should be, but it is not, because most book reviews are poorly formatted and cannot be recognized by Google and other software.
The Book Review That Nobody Saw
Lets take a look at this edgy review of the Manhood, by the L.A. Times. It is a pure joy to read – it is elegant, clever and gets to the heart of the issue. There is only one problem with it – nobody is going to read it, because Google can't find it.

Try running this very specific Google search – "Manhood" by Mels van Driel review – and you will not find the L.A. Times among the results – at least not within first three pages that humans would care to flip through. How come might you ask? Well the answer is simple – there is nothing whatsoever that tells Google that this post is a book review about this particular book.
And this is not just an isolated problem with this book review from this particular newspaper. The issue is widespread across all major U.S. and international media outlets. Either due to lack of tools or lack of understanding how search engines and other software works, people notoriously don't make their content discoverable.
A Simple Way to Please Google
So how should be the book reviews tagged?
To start with, the title needs to make it clear, that this is a book review. Of course humans may find a more subtle title more enticing, but for the sake of machine: Book Review: Manhood by Mels has to be present. It would be even better to mark up that this is a book review, and here is the book title and here is the author.
Next, the post needs to be adorned with the right tags and keywords. L.A. Times' reviews are certainly very clever, but again, Google does not get humor. A better tag would the title of the book, the name of the author and the non-conspicuous phrase "book review".
A Better Way to Please Google and Tim Berners-Lee
The tagging system described above is still error prone. A computer might not interpret it correctly and would miss this post in the search results. This is because that kind of description is not structured. Humans enjoy a wonderful ability to deal with fuzzy things; computers simply can't do it.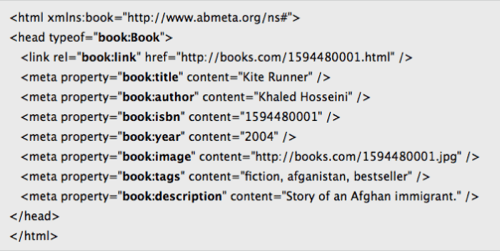 For a computer to understand content, it needs to be described using a markup language. This is a broad and complex topic that has been a focus of the so-called Semantic Web and
structured data.
The right way of marking up content so that it can be understood by Google, other search engines and semantic technologies is by using a structured format such as ePub,
hReview Microformat, abmeta or one of the other structured formats. Using a structured format removes the ambiguity and enables computer to "know" what the review is about.
Making the content discoverable by Google in turn makes it discoverable by humans.
Tagging: It's All About the Money
Could it just be that book reviewers in major newspapers would get more page views if they did a better job tagging content? And then in turn, could it also be that if more people discovered clever and elegant reviews then more books would be sold? Even if you don't think so, there is way too much risk of getting this one wrong.
Doing appropriate, standard tagging and markup of book reviews is cheap and simple and should be part of the daily publishing routine. Each media company needs to invest in standards and guidelines around content markup. This is not just a matter of being good citizen of the Web, it is a matter of making money.
Photo credit: Ivan Petrov