Today at the Mobile World Congress 2010, Adobe announced several initiatives designed to cement their company's relevance in a world where Apple, one of the top smartphone players, has banned Adobe software from inclusion on all mobile devices including the iPhone, iPod Touch and the soon-to-launch iPad. Without Adobe's Flash runtime, thousands of websites don't work, streaming videos won't play and a number of online casual games are broken. Apple, of course, is fine with this, having worked around the issue thanks to the 150,000+ iPhone applications that deliver the same functionality…although sometimes for a fee.
Adobe, meanwhile, is focusing on the other up-and-coming smartphone platform, Google's Android OS, with the launch of their "AIR for Android" offering. With this and the newly announced Flash Player 10.1, wannabe mobile developers don't need to learn specialized code, but can instead leverage their existing development skills to build Flash and AIR-based applications. They can then have those apps run anywhere: PCs, Macs, Linux and mobile…including, surprisingly, the iPhone.
AIR for Android
The AIR for Android development platform allows designers and developers to use their existing skills in coding for AIR on the desktop to build standalone applications that run on the mobile Android operating system, found on devices like the Droid, the myTouch 3G, and the G1. With AIR, developers can include mobile-specific functionality in their devices including multi-touch, accelerometer input, GPS, screen orientation and gestures.
Already, Adobe has several developers on board. A company blog post today shows a selection of some of the first AIR-built Android apps, all games, including iTunes App Store classics like Alchemist, FickleBlox, Gridshock, Chroma Circuit, Red Hood, South Park Avatar Creator and Su (iTunes links).
Flash 10.1
In addition to the AIR for Android announcement, Adobe also debuted the Flash Platform 10.1 beta, now available to developers and content providers worldwide. With Flash, developers can not only build mobile applications for Android, but can build apps that run anywhere: desktops, laptops, netbooks and smartphones. All the major smartphone players (save one) will support Flash, including Android, RIM BlackBerry, Symbian, Palm's webOS and Windows Mobile. It will now also be available on LiMo devices, an independent and open smartphone platform with a Linux-based operating system at its core.
Flash isn't just about the apps, either. It's also used for website content display and HD videos, like those found on the popular U.S. TV portal, Hulu. Sling Media, makers of the Slingbox hardware, devices that let you watch live TV playing in one location on a remote receiver, also use Flash as part of their three-screen solution which delivers video to TVs, laptops, and mobile devices.
Flash for iPhone: the Workaround
Despite all the announcements, which lay solid ground for Adobe's continued relevance and importance in the ever-changing mobile world, the company has not forgotten about Apple. Although sour grapes could have easily had the company turn their back to the popular iPhone OS platform, Adobe did just the opposite: they made it easy for their developers to build for iPhone too. Using the Packager for iPhone software, announced previously at Adobe MAX 2009, developers can export Flash code as iPhone apps.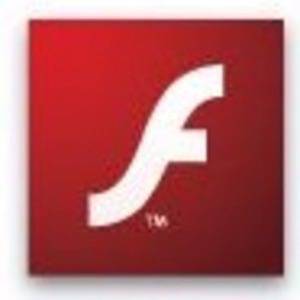 With these tools, developers can essentially write once and deploy anywhere – as AIR or Flash creations for the desktop or mobile web or as apps for any mobile device including Android or iPhone.
Will Apple Cave?
Apple's standoff against Flash has gained more public exposure with the recent announcement of the Apple iPad. Even consumers who don't pay careful attention to technology news will soon discover the iPad's shortcomings when iPad-launched websites don't include streaming video, content doesn't display as expected and video portals like Hulu are inaccessible.
While purists may feel the same as Apple CEO Steve Jobs when it comes to Flash's expulsion from the iPhone/iPad platform, (notably that it's "buggy" and will soon be replaced by HTML5, an upcoming standard that can provide streaming video, too), the reality is that the new HTML5-enabled web won't be built overnight. In the meantime, developers and consumers alike want solutions for the content they expect to access when mobile – that being the web, the whole web, the fully functioning web. It's here that Adobe intends to deliver. Their goal is to have every platform but Apple supporting native Flash and AIR, while still supporting iPhone through a workaround. Will Apple eventually concede to this power play where everyone supports Flash but them? It's impossible to tell, but Adobe certainly isn't afraid to lay the pressure on thick.