Earlier this month IBM CEO Sam Palmisano gave a speech in London, in which he discussed IBM's products and services in the Internet of Things. He also outlined what IBM sees as emerging opportunities for "smart systems" over the coming decade. It was a significant speech, given that IBM has been probably the leading large tech company promoting the Internet of Things up till now.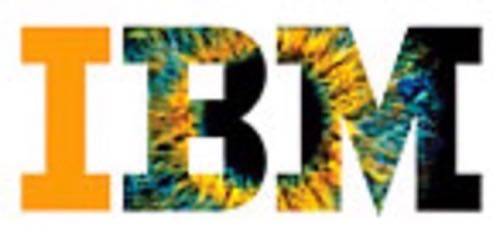 When you consider that trillions of sensors will be deployed worldwide in the coming decade and the interest in Internet of Things from such high-ranking officials as China's Premier, IBM's use cases so far and its evolving strategy is definitely worth taking note of.
IBM's 'Smarter Planet' campaign and accompanying Tumblr blog have been in operation since November 2008. This strategy is about connecting objects to the Internet and applying intelligence and services on top of that.
Palmisano noted one of the key points about Internet of Things early in his speech – it puts computational power into "things no one would recognize as computers." Things like "cars, appliances, roadways and rail lines, power grids, clothes." He also mentioned processes and global supply chains, non-sexy markets that have proven to be early commercial successes for the company in Internet of Things. Finally, Palmisano pointed to implementation in "natural systems, such as agriculture and waterways."
He explained that "intelligence" can be gleaned off all of this data, "because we now have the processing power and advanced analytics to make sense of it all."
IBM claims to have developed 1,200 "smarter solutions" so far. Palmisano said that "in four cities where IBM has helped deploy congestion management solutions, traffic volume during peak periods has been reduced by up to 18 percent, CO2 emissions from motor vehicles were reduced by up to 14 percent, and public transit use increased by up to 7 percent." He listed other examples from healthcare, banking, power metering and retailing.
However, Palmisano cautioned that while the "technology may be ready, […] your culture may not be." He talked about one of IBM's customers, Rosenau Transport in Canada. That company took over two years to implement a new 'smart' trucking system.
Another key thing to note about Internet of Things is the sheer volume of data that will flow through the Internet in the coming years. Palmisano remarked that "we are amassing an unimaginable amount of data in the world." He claimed that in three years time, IP traffic "is expected to total more than half a zettabyte" (which equals a trillion gigabytes).
He also said that "all this data is far more real-time than ever before" – which of course is another trend that ReadWriteWeb has been tracking closely.
Palmisano didn't neglect to mention the "disquieting implications" of the Internet of Things. In particular, privacy and security. However, he didn't give any reassurances on this front – other than to say that IBM is part of several coalitions, such as the Global Intelligent Utility Network Coalition and the Patient-Centered Primary Care Collaborative. He rather blandly added, "they [privacy and security] will require serious consideration and collaborative decision making across all the stakeholders of civil society."
Overall, we continue to be impressed by IBM's commitment to Internet of Things. It is leading the way in technology and implementation. The privacy implications (in particular) will potentially be a roadblock in some areas, together with the continuing difficulties of implementing technology such as RFID. So it will be interesting to see how IBM deals with those two issues over 2010.