Seesmic has acquiredPing.fm, a status update service that allows users to update posts on over 50 social networks through SMS, mobile apps, IM services and 3rd party apps that support the service. Seesmic plans to integrate Ping.fm into all of its applications in the near future. In addition, Seesmic's users will be able to send updates to their favorite social networks through Ping.fm's email, SMS and IM gateways. Ping.fm's founders Adam Duffy and Sean McCullough will join Seesmic as full-time employees and continue to work on Ping.fm.

Neither Seesmic nor Ping.fm disclosed the terms of the acquisition. It's worth noting, however, that both Creative Commons CEO Joi Ito and LinkedIn founder Reid Hoffman invested in Ping.fm in December 2008. Update: Joi Ito just confirmed that this acquisition now makes him an investor in Seesmic.
Seesmic's founder Loic Le Meur notes that he hopes that this acquisition will allow the company to speed up "its vision of becoming your default application to stay in touch with your friends and constantly managing your online social presence." Through Ping.fm, Seesmic's users will soon be able to easily update their status on a wide variety of social networks like Ning, Yahoo Meme, Yammer and Status.net. Seesmic already offered built-in support for Facebook, Linkedin and MySpace.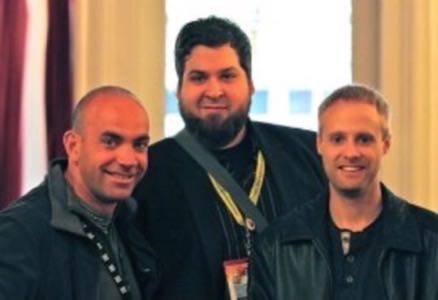 According to Le Meur, Ping.fm currently has over 500,000 registered users, though the number of active users is likely far smaller. In total, Ping.fm posts about 200,000 updates per day. Seesmic's own Twhirl has offered support for Ping.fm since early 2009.
Seesmic Wants to be a Lot More Than Just a Twitter Client
Given Seesmic's vision, it doesn't come as a surprise that the company is interested in broadening its scope beyond Twitter. The acquisition of Ping.fm gives Seesmic all the necessary infrastructure like SMS and IM gateways to execute this vision. Ping.fm offers it's own URL shortener and gives users access to detailed statistics about how these links were used.
One of the most interesting aspects of the company's recently announced native Windows client, for example, is that it includes support for a plugin architecture. This will allow developers to integrate support for virtually any social network into Seesmic. In the near future, Seesmic plans to expand this feature to all of its clients.