One of the best things about Twitter is its wildly creative ecosystem of applications built by people outside the company. Those apps have been constrained, though, by technical limits imposed on retrieving data from Twitter. Those limits are just about to be raised much higher and developers tell us that a whole new world of applications and features may become possible.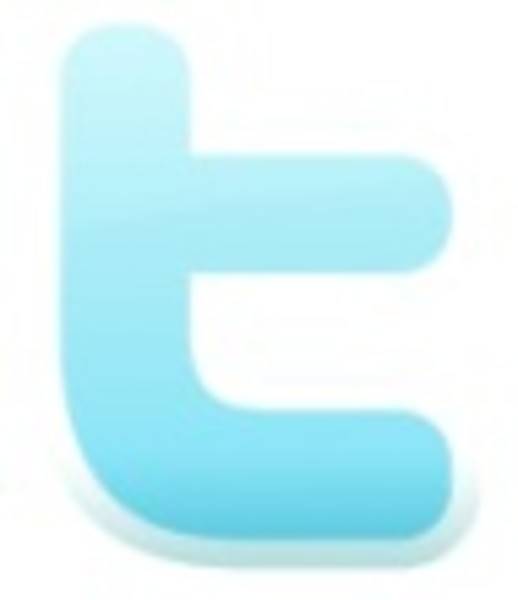 Twitter's Director of Platform Ryan Sarver followed up on earlier public announcements this weekend with an email to developers explaining plans to raise the limit on the number of times an application can request information from Twitter for a single user to 10 times what it is today (from 150 req/hr to 1500/hr), and to offer everyone the same kind of paid access to the full "fire hose" of user updates that Google and Bing enjoy. People who build cool Twitter apps say this is very big news.
Twitter developers say the new changes could lead to:
Richer functionality for apps and services, beyond new user interfaces.
More development around new features like retweets and Lists.
More real-time user experiences.
Improved viability for the Twitter API.
The Twitter API gets hit every time an application wants to look up a user's friends, their updates, their bio information and more. If you're building an application that analyzes, cross-references and offers useful and fun insights and features based on those types of information, then current API limits are a constraint on how much analysis you can perform, bake-down and present to your users. Raising the limits on developer access to user information will enable more processing to be done behind the scenes and more magic to be presented to end-users of Twitter apps.
We spoke to some of our favorite developers about both the API limit increase and the fire hose access. Here's what they had to say.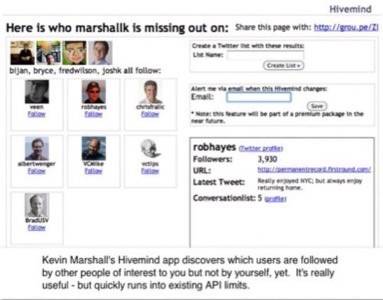 Iain Dodsworth, Tweetdeck

"Not wishing to overstate the case but these changes will allow for the next generation of Twitter app. So far the ecosystem has mainly concentrated on providing numerous new UIs onto Twitter (with pretty good success I might add). Potentially the 10x API will signal a shift towards richer functionality & service development: Twitter 2.0. [emphasis added]
"We're already working on functionality which mines and analyses Twitter data within the application layer which wouldn't be possible without a 10x API limit. I'm interested to see how the API scales with these new API limits."
Loic Le Meur, Seesmic

"The increased API limits allow apps to come up with new interaction models for Twitter, and also to catch up on all the new features Twitter added (new RTs, lists), which couldn't be supported properly with 150 requests per hour. "
Justyn Howard, SproutSocial

"On the 10x increase – Not too many people bump into the authorized limit today unless they run multiple apps, but that was by design. All of us developers built in controls to limit the calls, which has left power users constantly slamming the refresh button. So this does a couple of things: 1. It allows developers to loosen the logic throttling API calls which will create a closer to real-time experience for the end-users. 2. Also opens some new opportunities on cool things we can do which require the user API vs. Search (some things you can't get from the open API's, you need to use the user's account to do them). 3. Will open the doors for more secondary apps, where users previously couldn't have more than one or two [different Twitter apps] open without hitting rate limits, you'll see more people using niche apps in the background if they provide some capability beyond what Seesmic, Tweetie and Tweetdeck offer."
On Access to the Firehose for Everyone
Kevin Marshall, co-founder of innovative social graph parsing application provider Wow.ly, builds apps that have a clear need for increased rate limits. "This is great," he told us, "because the 150 per hour limit in conjunction with various API features (for example, the social graph API) makes it very difficult to pull off some more 'advanced' features I would like to build."
On offering the Firehose to everyone, Marshall had an unusual and interesting response that demonstrates the maturity that this ecosystem is developing. It's not a simple matter of everyone chasing thoughtlessly after the real-time stream.
"The more I do with and around social data, the less interested I seem to become in 'realtime' and the more interested I become in 'over time.' When I first started hacking on Twitter (and Facebook) apps, I was in love with the idea of parsing and analyzing data in real-time and I was very link/content focused. But the more I build and use these tools, the more I see the value in the history and the trails of the data set – especially when you consider that we are all living in a more asynchronous world then ever before thanks to things like blogs, Tivo, Hulu, iTunes, and other media-on-demand stuff. I don't think it's really so much about 'what are you doing right now' as it is 'what have you done that's interesting to me right now?'…and I think you get that by aggregating and analyzing."
None the less, many developers will welcome the opening of previously selective fire hose access. Mailana founder Pete Warden says even his seed-funded company is looking forward to ponying up some cash.
"This may sound counter-intuitive as a starving entrepreneur," he told us, "but the best guarantee the API will stay open and available is if Twitter makes money from it."

"It gives developers the chance to move from being charity-cases to paying customers, and so gives Twitter a lot more reasons to listen to what we want. Anyone who wants to deal with the flood of data from the firehose already has to invest in some beefy hardware, (my server and bandwidth bills are thousands of dollars a month) so reasonable fees from Twitter shouldn't raise the barrier to entry by much."
These changes are expected to go live soon and we look forward to seeing what they enable new and old Twitter apps to do.
You can find and follow the RWW team on Twitter here.