Google unveiled its real-time search interface today and it looks much, much better than what rivals Yahoo and Bing have done so far. The new Google real-time search functionality will appear on selected search results pages, below News results, above or below top ranking natural search results – sometimes just above the fold of the page.

The new type of results are well-integrated, unobtrusive, diverse in contents and formatted simply. It appears to be a job very well done. It's hard to believe that neither Yahoo nor Bing have created an experience anywhere near as compelling.
Bing is a Bummer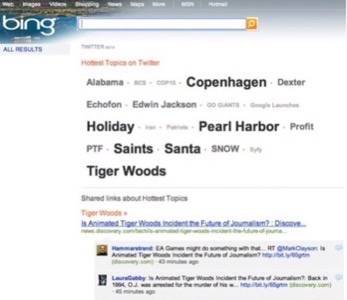 Bing's "real-time search" comes in the form of
a special page for Twitter results
. On that page you see a tag cloud of popular terms on Twitter, links shared regarding those terms and a few recent tweets in which each link appeared. It's not very visually appealing. In fact, it's downright ugly. It's also not integrated extensively into the main Bing site.
Search results on Bing come only from Twitter and links share on Twitter. There are a lot of low-value retweets displayed. Twitter is of course just a small part of the real-time web.
Yahoo is MIA
Yahoo! on the other hand, displays Twitter as a tab in a select few news search results pages. That tab offers links being shared on Twitter, not tweets themselves. It's very hard to find a search result that uses Twitter results, though, on Yahoo!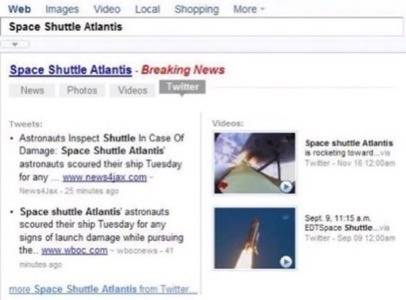 Google Is The Winner So Far
Google's implementation, at least in this demonstration, brings real-time search front and center, displays commentary from Tweets, links being shared through a variety of channels and will soon display messages from MySpace and Facebook. It's broader, the User Experience is better and it's more prominent.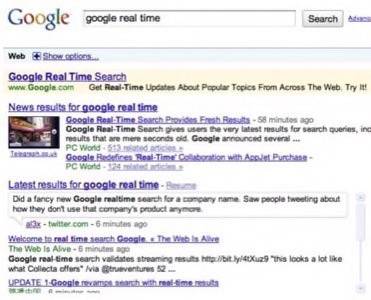 Are There Still Alternatives?
There are countless real-time search engines that have to be disappointed to see Google going its own way instead of acquiring a real-time search startup, and its unclear how many of those services still offer something unique that Google hasn't now captured in this announcement. Aardvark is one and its now reported that Google is looking to buy that company.
We'll still await the full public roll-out of Google's real-time search, its integration with the company's new Social Search, with localization and personalization. So far it looks like Google has done what neither Yahoo! nor Bing have, though – create a compelling, serious real-time search experience.