The dirt is still fresh on the grave of the CrunchPad; we ought to feel guilty for writing this post.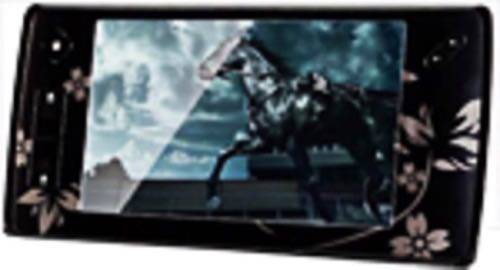 But our good friends have been working with a few cohorts on a stealth-mode startup for quite some time – working on the problem of the lightweight, portable, web-friendly device. Only their product is smaller in size and larger in spirit than any netbook or notepad yet seen – perhaps there is a balm in Gilead after all.
But you didn't come here for literature; you came to see pics and read specs. So here we go.
The name of the gadget geek's new muse is the PsiXpda (pronounced sigh ex PDA). It measures 174mm by 95mm by 25mm, and it looks like this: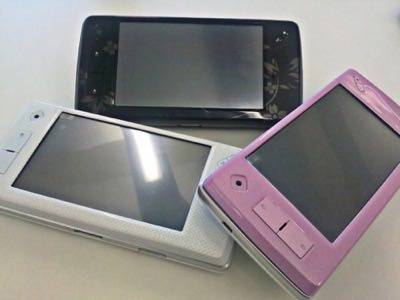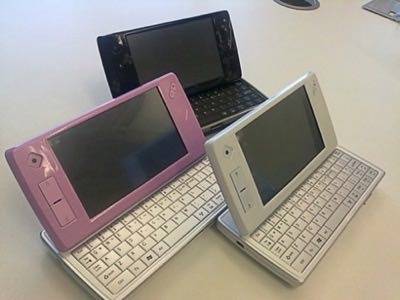 Specifications
The device is a hardware nerd's dream, described as "very techy and hackable" by one of the minds behind the project, Ewan Spence. It's smaller than netbooks, roughly 2/3 in length and 1/2 the width. It weighs 430 grams, around 15 ounces.
In the closed position, the screen is on the outside. There's no accelerometer, but there are key commands for rotating the screen. The keyboard is backlit – perfect for conference whores, said Spence. It has a VGA webcam and 2-4 hours of battery life, depending on CPU usage. It's got a USB port and a VGA port on the optional docking cradle.
It's a full-strength computer with a touchscreen and a QWERTY keyboard. The first units will ship with Windows XP preloaded. Spence expects that hackers will get Android and Chrome OS running on it fairly quickly, as well.
As for the web, the PsiXpda will feature bluetooth, WiFi and 3G connectivity. Users will be able to blog, run web apps, play Flash-based games or just browse their hearts out on the browser of their choice.
A Pearl of Great Price
The drawback? "Well, we're not going to put it in Best Buy," said Spence.
This beauty is a pearl of great price for the most discerning only. With a very limited pre-holiday drop and a list price of $830 US (£500) – slightly cheaper than an out-of-contract iPhone – the PsiXpda aims to be the Lamborghini of the notepad/netbook/PDA 2.0 set.
"If you look back to the '80s," said Spence, "to the Commodore 64 and ZX Spectrums, they were small manufactuers doing a couple thousand machines to see if it worked or not.
"One of the benefits of not having a huge staff and a huge VC investment is that we don't have to have unrealistic goals for unit sales," Spence continued.
There will be lots of support for those who want to hack the device. Any needed third-party programs or drivers needed will be made available as soon as possible.
"I am very interested to see what hackers do," said Spence. "Because of the numbers involved, if you have 10 guys and gals that start going crazy over these things, that's probably going to take us to capacity for the first drop."
Provenance & Use Cases
The device is the heir apparent to the Psion, which enjoyed an extended love affair with European techies. In the States, those devices were forced to compete with Palm, and lost. You can read an extended history of Psions, or you can take our word for it that Psion Series 5 still commands a dedicated fanbase in Europe. "We were doing this while you guys [Americans] were making the Palm Pilot," said Spence.
But now, in the States and elsewhere, the PDA has gone the way of the pager, and consumers are clamoring for technologically lightweight, physically small, ultimately agile devices. The Apple tablet is a fable, and the CrunchPad is, even we are sad to report, the year's most disappointing vaporware.
The PsiXpda has appeared on the scene to meet consumer demand at just the right time.
"One of the places that's shown interest is someplace like a hospital," said Spence, "just drop it in a doctor's coat. Also, because of the size, it's very non-threatening for looking up information, so it'd work for salespeople. And it's wonderful on a ten-hour flight from London to L.A."
In other words, it might be small, but it's by no means a browser-on-a-stick piece of hardware. This beauty was made for people who like to sit on the couch and browse the web, yes; but it also takes into consideration that most people need and want to have a read/write experience online.
The machines will be for sale next week. Stay tuned for videos of the review unit.