Wrapping up a six month-long challenge to mobile developers, Google has announced a string of winners of their second Android Developers Challenge (ADC).


From games and social networking apps to productivity and privacy tools, the cream of the ADC 2 crop includes an app for just about every kind of mobile user — and just in time, as the Droid has recently become "the fastest-selling Android phone to date." Take a peek at the innovative apps waiting in the wings for the lucky owners of Android-powered devices.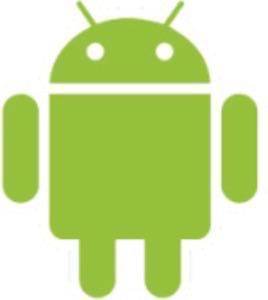 As Android adoption swells and trends suggest the OS might be the second most widely used mobile OS by 2010, it's important that the app universe keeps pace with users. Google announced this challenge in May at their Google I/O developer conference, and offered well over $1.5 million in cash prizes to the winning developers in 10 categories.
The applications – some of which might remind you of already popular iPhone apps – should be available shortly to Android users.
The overall ADC 2 winners are:
SweetDreams, a revolutionary tool that will finally allow you to go to sleep without worrying about changing your phone settings in order to avoid unwelcome late night calls. You can even use those inactivity periods to save battery power as well.
What the Doodle!?, a real-time online multiplayer game where one player tries to draw out a given phrase and others try to guess it. Features FFA and Team games, Global Highscores, Personal Face Doodles, integrated Voice Recognition and more.
WaveSecure, a complete mobile security solution that protects your device, data and privacy. Track your phone's location and who is using it, lock down your phone remotely, back up all your data, wipe out your data remotely, and finally, restore your data.
Winners in the education and reference category are:
Plink Art, an app for identifying, discovering and sharing art.
The Word Puzzle, a fun way to learn basic English words for preschool children.
Celeste, an educational augmented reality app that displays the Sun, Moon, planets and their paths through the sky onto your camera view.
The entertainment category winners are:
A World of Photo, a casual, globally multiplayer game inspired by Spin the Bottle.
SongDNA, a widget that allows you to quickly look up detailed information about a song.
Solo, an easy-to-play and feature-rich pocket guitar for your phone.
Winners for the arcade/action game subcategory include:
Speed Forge, in which heavy duty hover vehicles normally used for mining are now seen in illegal races organized in abondoned factories and dark Marsian alleys.
Graviturn, a game that makes you tilt your phone to move the red circles out of the screen while keeping the green circles.
Moto X Mayhem, an app that includes seven levels of motorbike action in a side scrolling bike game.
Winners for the casual gaming category are:
What the Doodle!?
Totemo, a unique puzzle game with over 60 mind-soothing logic tasks.
Mazeness, a rather simple game involving moving balls to their goals with help of barriers, teleports and holders.
These are Google's lifestyle category winners:
SweetDreams
SpecTrek, an augmented reality ghost hunting game that doubles as a fitness app.
FoxyRing, an app that analyzes the ambient noise and adjusts the ringer volume on your phone.
Media category winners are:
Buzz Deck, an app that gets all the web content you care about most, along with Twitter & Facebook updates.
SPB TV, a highly usable IP-TV application optimized to run on mobile devices.
FxCamera, which lets you take pictures with various effects.
Here are the winning productivity tools:
WaveSecure
Hoccer, an application for gesture-based ad-hoc data exchange.
Tasker, an app that lets users link any Task (action set) to the Contexts (application, time, day, location, event, widget press) where it should run.
In social networking, the winners are:
Ce:real, an app that displays geographically based, real-world trends, including photo stories paired with Twitter keywords.
SocialMuse, which lets users find people with similar musical taste or just explore the world through music.
SpotMessage, a communication tool using GPS. Send a message designating a spot with Google Maps then the message will be notified when the recipient arrives at the spot.
For the travel category, Google name these top apps:
Trip Journal, a trip tracking and sharing solution sending real-time updates from the places you are visiting.
iNap: Arrival Alert, an application that allows traveling users to sleep (or work, or just zone out) then relies on GPS to alert them with an alarm when the destination is nearby.
Car Locator, which navigates you back to your car should you ever have trouble finding it.
Finally, here are three miscellaneous winners:
Rhythm Guitar, which plays like a real six-string, five-fret guitar.
Andrometer, and app that measures the approximate distance from you to an object that you can see using GPS, accelerometer and geomagnetic sensors.
Calton Hill GPSCaddy, an app that allows golfers to quickly and easily map any golf course either out on the course using GPS or in the comfort of home using satellite imagery.
Bonus Round: See our picks from last year's ADC!
Let us know in the comments what you think of this year's winners (too many iPhone app clones? too little augmented reality?) — and definitely tell us what you'd like to see Android developers tackle next!