In their demo video, indicee refers to "accounting's ERP black box," a not so subtle remark about the challenges facing the average business user when trying to draw knowledge from a traditional enterprise technology such as ERP software.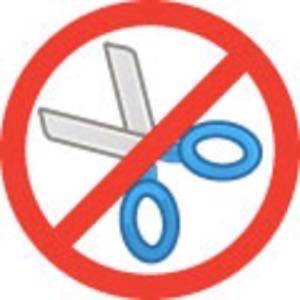 indicee is one of a growing number of companies that has developed methods for providing a layer of usability to existing enterprise technologies to draw intelligence. indicee uses the power of the cloud to allow the business user to do their own data mining and subsequent collaboration.
In the past few weeks we have written posts about companies offering services that allow for more flexibility in editing spreadsheets and collaborating to draw knowledge.
These include companies such as:
CubeTree, which has a feature for adding comments to a spreadsheet and other documents.
DocVerse, which installs a plug-in so multiple users may make updates to a document, add comments and sync changes that have been made while a user is offline.
Socialtext, which has developed SocialCalc, a spreadsheet application that provides the ability for users to collaborate across a number of spreadsheets.
The indicee approach is a bit different. It provides the ability to create mashup environments so users can make reports faster without having to cut and paste information, deal with software they do not really understand or wait in line for an expert to do the heavy lifting. It handles multiple types of data and integrates with the leading ERP applications.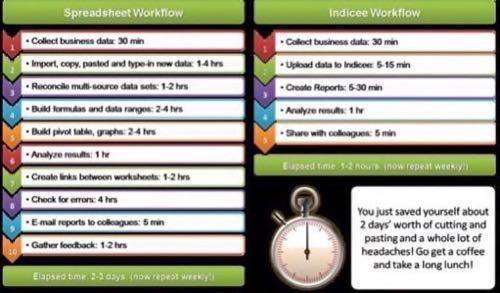 Here's indicee's amusing demo showing how the application works:
The indicee service uses the computational power of the cloud to quickly provide the information the user needs.
Ahh – this is where the true power lies with cloud computing. In this regard, indicee reminds us of how data mining is becoming far more accessible than ever before. We expect this is a trend we will see more of in the coming months as more and more tasks get handled by business users without the need for IT to do the work.
indicee charges on a per user basis. They offer a 30-day free trial. A single sharing license is $69 per month and goes up from there based on storage capacity and the number of users.