IBM has launched a new product called Returnable Container Management, which uses the Internet of Things to track and measure the usage of shipping containers. These containers are a large, dull but essential part of the supply chain for manufacturers – they are used to hold automobile parts, meat, pharmaceuticals and anything else that needs to be shipped from one place to another. Often the containers are not returned or returned late, which can cost a lot of money for manufacturers.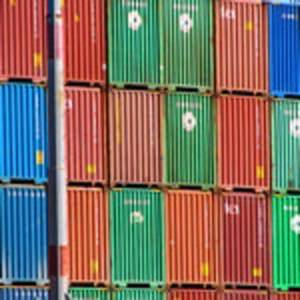 This new technology from IBM uses sensors to analyze the inventory and cycle times of containers (and other reusable assets) as they move through the supply chain. The software becomes available with the new version of IBM InfoSphere Traceability Server, a front-end reporting and analytical tool for sensor data.
The automotive industry has been an early user of this track and trace technology in shipping containers. According to IBM, many automotive manufacturers carry container inventories in excess of 100 million dollars. One use case is suppliers of car parts, who fill the containers with components and sub-assemblies. These are then sent to the manufacturer. A sensor with a unique serial number is attached to each container, so that manufacturers and their trading partners can track them as they move along the supply chain.
Networks of Sensors Gaining Momentum
Networks of sensors are becoming increasingly used to monitor and track things. The term Internet of Things refers to when real-world objects are connected to the Internet, for example goods in a shipping container.
It's early in the evolution of sensors, but they're already being used for a variety of tasks – such as management of water infrastructure, levee oversight management and flood control, monitoring highway traffic conditions, sensing changes in seismic activity and air quality, and more.
As IBM noted in its press release today, RFID tags (Radio Frequency Identification sensors) are becoming particularly popular for the purpose of item tracking and authentication. By 2010, IBM estimates that approximately six billion of these tags will be in circulation.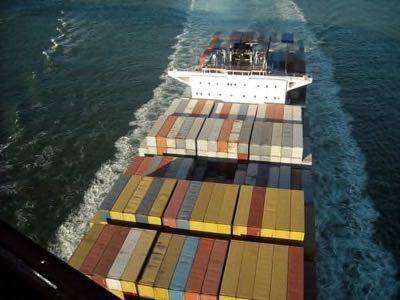 Who's Using Sensors?
Other than automobile manufacturers, IBM told us that about 7-8 other industries are using this kind of sensor technology to track and trace goods. An example is the medical industry, where InfoSphere Traceability Server is used by hospitals and doctors to keep track of the medical devices implanted in individual patients.
A specific example cited by IBM is a company called Implanet, which sells medical implants such as hips and knees. It attaches RFID tags to the device packaging, allowing hospitals to scan a tag and store information about an implant with the patient's records.
As well as tracking and trace use cases, IBM's software is used by pharmaceutical distributors and manufacturers to combat counterfeiting.