Microsoft announced this week that it has made a deal to include public updates from Facebook in its search engine Bing. Some Facebook users expressed concern that their private activities might be exposed to search. The real story is a little more complex. To put it simply: Facebook is not ever going to knowingly expose private activities on the site to public search. We can say that with as much assurance as we can say almost anything about the internet.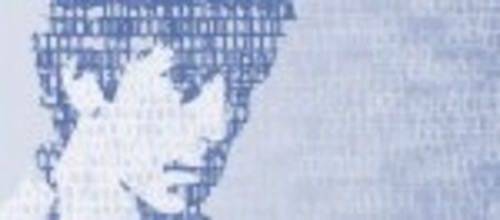 None the less, Facebook has a clear agenda to convince you the user to willingly expose more information publicy by changing your privacy settings. Multiple Facebook execs have told us so when we asked point blank.
Facebook believes that sharing is good for the world. It was founded on making sharing private and secure between friends – so you'd share more – but it hopes in time to make hundreds of millions of people more comfortable sharing publicly.


Yesterday's dueling announcements that Microsoft's Bing will search both Twitter and Facebook and that Google will search Twitter made it clear that this kind of social information is thought to be a very valuable addition to search. The premise is that traditional web search, based on linking authority, is valuable – but some searches benefit greatly from displaying additional results prioritized by recency or social proxemity.

Facebook may someday open large amounts of user data in anonymous aggregate for machine analysis, to hunt for patterns and opportunities socially beneficial and otherwise.

That data will be made available to developers, but it's almost certain that consumer search engines won't be able to use it unless in a limited way. Facebook is in no hurry at all to expose data in that way while it's still trying to scale its plaform.

Data in anonymous aggregate for machine analysis is different though, right?
As is, searching public activity is good for search users (though many are skeptical), it's good for search engines and it's good for the social networks serving up the data.
But is it good for social network users that don't want their messages showing up in search results? That's the wrong question to ask because that's not going to happen.
Your Facebook profile is private by default. Your messages and media can't be seen by anyone but your friends. Some small number of users have chosen to change those settings, some even making everything they do on Facebook publicly visible to the whole world. Clearly some users would find programatic analysis of their activities anonymized and made available in builk to be a violation of privacy – but many more would not and are all ready wide-open.
That group is probably made up mostly of self-promoters, marketers, overcompensating lonely people and other exhibitionists. (My profile is public, I fall under the self-promoter category, unfortunately.)
Facebook would appreciate it if you would put yourself in this category, too. The company believes that sharing leads to understanding between people, empathy and progress towards world peace. Sharing also provides nice opportunities to advertise.
Facebook wants to display lots of your information publicly, but it won't shoot itself in the foot by breaking its promise to respect your privacy settings – whatever they may be. Is it strange that Facebook, now more populous than all but three nations in the world, has such a clear agenda to change the world's culture? It is certainly something to be aware of. But Facebook is not going to make your private messages public.