It's become fashionable among a certain set to declare that RSS is no longer the foremost pipeline for news and information on the Web. Steve Gillmor and innumerable others have said they've abandoned their RSS readers in favor of Twitter. Twitter hiring Feedburner's CEO seemed to compound this trend towards dismissing RSS as old hat (though headlines shouldn't always be taken literally).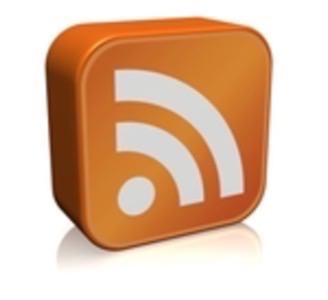 The usual suspects, such as Dave Winer and our own RSS geek, quickly jumped to the defense of really simple syndication. But where was the data to back them up? And what do businesses think about RSS? The McKinsey Global Survey on Web 2.0 in business came out yesterday, and out of the almost 1,700 executives they talked to, 42% said they see a measurable benefit from RSS. That's 24% more than those who see any benefit from microblogging (i.e. Twitter).
A big part of the disillusionment techies are feeling with RSS may be misdirected. Gillmor and the boys over at CNETZDnet both spent a lot of time talking about the failures of Google Reader to deliver news that matters in a timely fashion. Many of the complaints are problems with Google Reader, not with RSS. Entire businesses have been built on improving the creaky interface of Reader.
Gillmor isn't the only one to confuse RSS with the apps that deliver it. The definition McKinsey provided to execs was "RSS (Really Simple Syndication) is an application that allows people to subscribe to online distributions of news, blogs, podcasts, or other online information."
As Winer puts it so well, RSS is how the news flows. But both the public Web and enterprises are using RSS, which is embedded in numerous applications, to do more than just news gathering on items that would be Twitter-worthy.
McKinsey Quarterly's survey was conducted online in June of this year, and garnered 1,695 responses from executives working in a wide range of regions and verticals. The aim of the survey was to ask "about the value they have realized from their Web 2.0 deployments in three main areas: within their organizations; externally, in their relations with customers; and in their dealings with suppliers, partners, and outside experts."
The specific technologies McKinsey asked about included everything from wikis to mashups and prediction markets. 69% of respondents said they're seeing measurable gains from these types of technologies both internally and externally.
RSS racked up quite a bit of support from the executives, coming in third after blogs and video sharing sites. While Steve Gillmor and others may have kicked RSS to the curb in favor of Twitter and other tools, people outside the sphere of early adopters are getting a lot of rewards from RSS still.