You probably know Zoho as a SaaS company with enterprise collaboration and productivity tools. What you might not know is that they also offer on-premise deployments for companies with more than 10,000 employees. While this has been an important option for large enterprises not ready for the cloud, its limitation has always been the hardware requirements that went along with it. Starting today, that limitation disappears via partnership with VMware to get Zoho's apps running on the vSphere "private cloud" behind the firewall.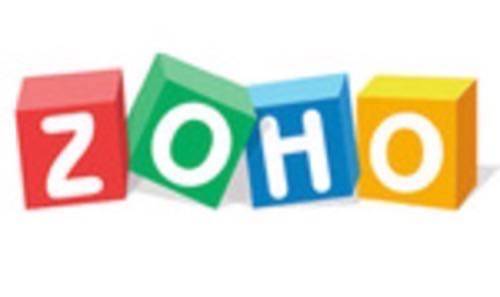 Quietly Offering On-premise
Zoho is best recognized for its software as service offerings, a suite of 19 applications ranging from a Google Docs competitor to a low-cost CRM. But for some time now the company has allowed larger enterprises to purchase appliances that replicate Zoho's own datacenter, but keep the data behind the firewall and allow for better integration with other enterprise applications.
"Not many people know that we do on-site deployments for companies that have at least 10,000 employees," said Zoho evangelist Raju Vegesna. Vegesna also mentioned that they sell Zoho apps to service providers who can rebrand and sell them independently, a move which has allowed the company to penetrate markets in China and Japan.
The downside with selling appliances is that it forced customers to use the hardware configuration provided by Zoho. Running the apps on VMware's vSphere creates an alternative to that by providing a virtual appliance. The architecture ultimately tries to create a private cloud behind the firewall, though there have been fierce critics of the notion that this approach is anything like the public cloud.
Adapting to the Needs of Enterprise
When we asked whether Zoho really presents this as an equal option or just a failsafe, Vegesna said that "all these enterprises are already using or experimenting with Zoho, and they come to us asking if we offer on-site deployments…we clearly put the advantages and disadvantages right in front of them." He compared their collaborative software to real estate, "SaaS is like an apartment. If you're big enough you'll buy a house, but if you don't have the money you'll rent an apartment."
It's interesting to see one of the more successful SaaS companies embrace the need for on-premise implementations. Rather than try and convert all companies to the cloud, Zoho is one of a class of SaaS companies adapting their product rather than turning away those not ready for the cloud.