One of the first appearances of a mobile phone in a major Hollywood movie was in director Billy Wilder's 1954 Audrey Hepburn classic, "Sabrina". Today, millions of phone owners across the world could recreate "Sabrina" from start to finish from the comfort of their hand held devices. In fact, if we chose to, we could mobilize a global streaming event. But let's be honest, the last thing we want to do is sit inside story boarding a pre-existing movie. It's the summer! Get outside, grab your phone and capture some of the great moments happening around you. Below are some of our favorite mobile video services.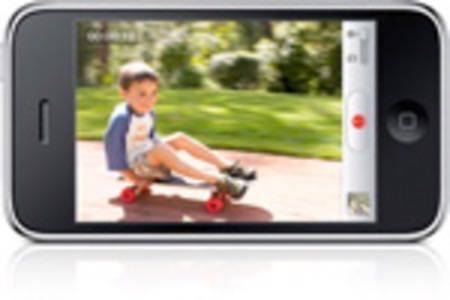 1. Ustream: Ustream recently announced the launch of their Recording App for the iPhone 3GS. The app can syndicate video to Ustream, Twitter, YouTube, and Facebook. Ustream also lets mobile viewers discover new videos by common hashtags in the Media Feed. The company's recently launched a white label solution for conference and business broadcasting.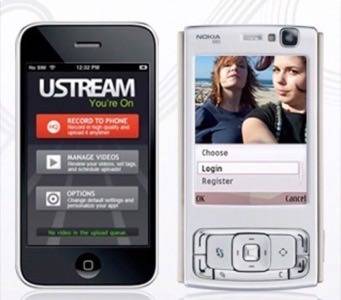 2. 12cast: After much anticipation, 12seconds.tv released their video application for the iPhone 3GS. The app allows users to create a short 12 second video clip and from here they can share the video's short URL with their friends through Twitter.
3. Twitvid and Posterous: Both Twitvid and Posterous allow users to create videos on their mobile phones and email them to be uploaded to the site. With Twitvid, friends receive a DM message with a link to the newest video. ReadWriteWeb recently covered Twitvid in a round up of Twitter video apps. Meanwhile, with Posterous, your files are instantly converted and embedded as a flash player on your site.
4.LivecastBambuser and Flixwagon: Livecast, Bambuser and Flixwagon are all similar services that allow users to stream videos live to their channels, blogs and Facebook accounts. Depending on your community preference you can upload vlogs, short films and vignettes.


5. Qik: Qik allows users to stream live videos to their channels, blogs, Facebook, Twitter and Justin.tv accounts. One nice feature of the Qik video for Android is that users can trim their clips via their phones before uploading them. ReadWriteWeb named Qik one of the top 100 products of 2008.
6.Kyte: While it doesn't support live streaming, Kyte's iPhone 3GS app allows users to record video and upload it to their channels in an extremely easy manner. The service also offers branded mobile sites for big name celebrities.
We know we're only skimming the surface. If your favorite app isn't listed above, let us know about it in the comments.