For those who've bemoaned the lack of cross-platform mobile support for Microsoft Office, a ray of hope is on the horizon. Microsoft is expected to announce tomorrow a partnership with Nokia to include Office support on its mobile devices.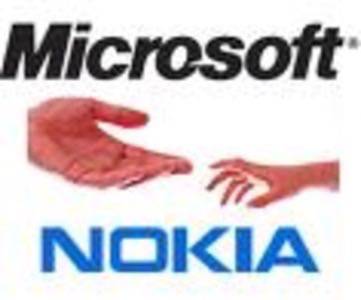 Currently the only devices that have native versions of Microsoft Office are those running Windows Mobile. This deal could see that change for the first time. No confirmation of details has been provided, but it's likely that this mobile version will be an accompaniment to Office 2010, along with the Web-based suite.

Many enterprise users are still devoted to Microsoft in the office suite space, but SaaS competitors like Zoho and Google have begun to emerge as a serious threat. By adding flexibility and ease of access — including through cross-platform mobile support — these services have enticed users who can't afford to be tied to the desktop.
But Office 2010 is showing more and more promise. The release is currently in a limited beta, but features such as the free Web-based version just might reassert Microsoft's dominance.
Microsoft representatives are being tight-lipped until tomorrow's press conference, but it's clear from the invitation that a major alliance between the two companies is what's in the works. Look for an update tomorrow morning after we hear more on the details.