After 18 months in development, MobileIron's virtual smartphone platform is ready for the spotlight. It's one of the few startups that focuses solely on mobile technology for the enterprise, and with almost $9 million in venture funding, it is a serious play at giving IT a better handle on smartphones.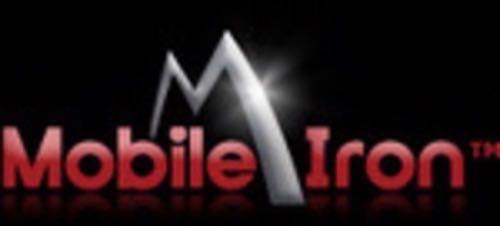 MobileIron is not an app development shop or something specific to single devices. It's a cross-platform tool for companies to get hard data on the use of smartphones by employees, creating a pipeline between enterprise IT behind the firewall and employees out on the job. By providing real insight into how mobile plays a part in business, MobileIron could transform how the enterprise views mobile.
How It Works
MobileIron has been in beta for more than a year, but today is their public launch. To date they've secured nearly $9 million in funding from the likes of Sequoia Capital, Northwest Venture Partners, Storm Ventures and Big Basin Partners. Basically, it creates a bi-directional link between employee smartphones (most of which are owned by employees themselves) and enterprise activity behind the firewall.
A small piece of software runs in the background of a mobile device, logging information on enterprise-related activity, all of which gets sent back to the Virtual Smartphone Platform at MobileIron. Privacy policies set exactly what is sent back to the platform and how. MobileIron then relays the information to an appliance behind the firewall, presenting IT with a window onto how smartphones are being used.
In addition to control over how enterprise applications are used on smartphones, MobileIron gives companies the opportunity to make smarter decisions about spending on smartphones. Real-time usage information such as dropped calls and roaming charges can help IT make qualitative decisions on choosing carriers.

What It Could Achieve
Research has made clear that businesses are spending too much on mobile and getting back far too little data on how best to use smartphones to meet their business needs.
Simply put, MobileIron is one of a new class of startups seeking to provide the enterprise with the data they need to make smarter decisions and have better control over mobile devices used for business.