Don't forget, we've put all of our events into a calendar so that you can keep track of them using your scheduling app of choice. So, go ahead and download the entire calendar in iCal format. You can also use this link to import it into your Google Calendar, or import individual events using the link beside each entry. This events guide is a weekly feature here on ReadWriteWeb. We publish it every weekend, as good a time as any to review your conference plans.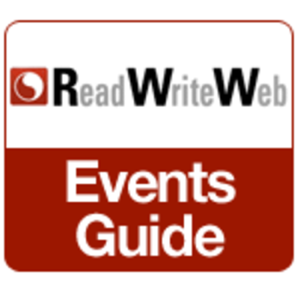 Know of an event taking place that should appear here? Let us know in the comments below or contact us.
13 August 2009: Minneapolis
BlogWell: How Big Brands Use Social Media


Walmart, McDonald's, CME Group, H&R Block, Mayo Clinic, Progressive, Ford, and General Mills share case studies in corporate social media. You'll learn how to get started, get past roadblocks, and make your social media program phenomenal… in one afternoon, for just $250.
Get practical how-to advice on creating great content, getting management buy-in, educating employees, keeping lawyers and regulators happy, simple and ethical disclosure, and engaging fans. You'll ask questions, discover new ideas, and get answers from people who have been there, done that.
ReadWriteWeb readers can save 10% with the code "ILOVEREADWRITEWEB".
11 August 2009: New York City
NYC Angel & Venture Conference

FundingPost has hosted 150+ sold-out venture events in 17 cities over the past 7 years. At these next two events, the panel of investors will focus on early-stage venture investing: how to meet investors, pitch them, and what it really takes to get them to write you a check! We will be discussing trends in early-stage investing, hot sectors, sectors that these angels and VCs look at, things that are most important to them when they are considering an investment, the best and worst things an entrepreneur can do to get their attention, additional advice for entrepreneurs, and, of course, the best ways to reach these and other investors. There will be plenty of time for networking with the investor panelists, both before the panel and after the panel at the cocktail party!

24 August 2009: Charlotte, North Carolina

Social Fresh is a 1 day Social Media Conference with speakers from Best Buy, Rubbermaid, IBM, and Keynote Speaker David Armano (@Armano). Social Fresh content is focused on the tangible social media successes of today and the technology that will drive those successes tomorrow. Think less concept and more real case studies and examples directly from businesses and developers who are using the social web successfully. Get 15% off by using code RSS15 and follow the conference on Twitter (@SoFresh) for other discounts and updates.

10 September 2009: San Francisco

GigaOM's Mobile Web Conference is a one-day conference that brings together thought leaders of the next generation mobile Web for talk, demonstrations, and debate.

Participants will examine what it means to have wireless broadband speeds at the Gigabit scale and how the explosion of platforms creates new opportunities beyond the traditional handset for entrepreneurs, investors, and consumers. Over 50 speakers and 500 delegates will be there.
ReadWriteWeb readers save $150 on the regular ticket price up until August 14th. Register here with the code "RWW".
21 – 23 September: San Diego, California

DEMOfall 09 promises to showcase the most comprehensive portfolio of credible emerging technologies, vetted by VentureBeat founder Matt Marshall and leading technology analyst Chris Shipley. Alpha Pitch, a new DEMO program, puts you in front of the most promising entrepreneurs with products in the alpha, prototype, and development stages of their life cycles. These are pre-revenue companies that have no more than one round of seed funding and are ready for your investment dollars.

DEMO is the launch pad of emerging technology and a true market performer for visionary investors, entrepreneurs, and industry influencers alike.
ReadWriteWeb readers pay only $1996. Save $500 off the standard fee by registering before August 15th.
22 – 23 September 2009: Singapore
Social Networking World Forum — Asia

This two-day conference hosted by the Social Networking World Forum – Asia features key speakers from social networking publishers, advertising agencies, industry analysts, software developers and equipment manufacturers, pay-TV and network service providers, mobile operators, and more.

Joint exhibition combining social networking and mobile social networking formats
Evening networking reception
Discount for early booking (expires August 21st)
Free pass for exhibition only
8 October 2009: San Diego
Mobile Application Stores conference

As a partner seminar of Intenational CTIA WIRELESS I.T. and Entertainment, the Mobile Application Stores conference will focus on the tremendous opportunities in the mobile apps stores eco-system. The event is designed to give a complete understanding of how to capitalize on this exploding market.

Participants will discuss strategy and deployment in application stores such as Apple (iPhone), Google (Android), RIM (Blackberry), Nokia (Ovi), Palm Pre, and Microsoft, as well as other emerging application stores. To learn more, visit www.mobileapplicationstores.com or write to events@nextvisionmedia.com.
4 – 5 November 2009: Raleigh, North Carolina

Internet Summit '09 will feature over 75 speakers, including representatives of major Internet brands such as Twitter, Pandora, Google, Salesforce.com, Digg, Technorati, CBS Interactive, Huffington Post, Blogger, Tree.com, and many more.

Topics will include social media, blogging, real time, mobile, video, search, online advertising, e-commerce, analytics, the cloud, and more.
Join over 1200 entrepreneurs, senior marketers, and executives in the conversation about the future of the industry and how to capitalize on the shifting dynamics of the Internet and tap into its unlimited business potential.
9 – 10 November 2009: Santa Clara, California
Social Networking World Forum — California

This event taking place at the Santa Clara Convention Center actually consists of three conferences: two days dedicated to social networking, one day dedicated to enterprise social media, and one day dedicated to social TV. Key speakers include social networking publishers, advertising agencies, industry analysts, software developers and equipment manufacturers, pay-TV and network service providers, mobile operators, and more.

Joint exhibition combining social networking and enterprise social media formats
Pre-show online meeting planner for delegates
Discount for early booking (expires September 25th)
Free pass for exhibition only
10 – 13 November 2009: Las Vegas

PubCon Las Vegas is a multi-track educational conference hosted by SearchEngineWorld & WebmasterWorld. PubCon events are for thought leaders and professionals in search engine and Internet marketing to gather and to share best practices in the design, development, promotion and marketing of their Internet businesses and brands. PubCon London 2009 is a social networking event.

11 – 12 November 2009: Denver, Colorado

As online data is growing and fragmenting at an exponential pace, individuals, groups and organizations are struggling to discover, assemble, organize, act on and gather feedback from that data. In the largest sense, we're all looking to augment the pace at which we achieve insights on raw data — to accelerate the "A-ha" moment.

Defrag explores the intersection of topics like:
Business intelligence
Business process management
Social computing and analytics
Next-level discovery
Enterprise 2.0
Next-gen email
The semantic Web
1 – 3 December 2009: London, England

Online Information and IMS together create the largest event dedicated to the information industry. Consisting of an exhibition delivering over 9,000 visitors from 70 countries, a conference and a show-floor seminar program, the event provides an annual meeting place for the global information industry.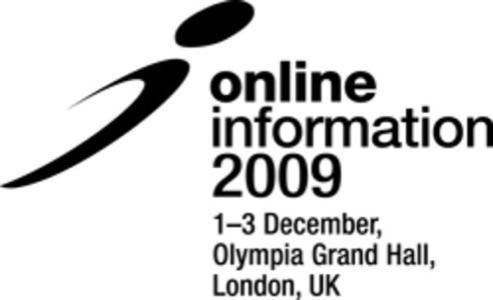 Online Information is once again set to play host to thousands of information professionals, information end-users and publishers from around the globe, meeting suppliers of online content, e-publishing, and library management solutions. IMS provides a forum for IT, business, and information management professionals to find unlimited, relevant advice, educational content and compare solutions under one roof. Attend IMS and meet suppliers of content management, search solutions, and Web 2.0 technologies.
15 – 16 March 2010: London, England
2nd Annual Social Networking World Forum — London

The 2nd Annual Social Networking World Forum takes place at the Olympia Conference Centre in London. The two-day event features four dedicated conference streams:

Social Networking World Forum
Enterprise social media
Social TV World Forum
Mobile Social Networking Forum
The event features key speakers from global brands, organizations, social networking publishers and developers, pioneering social media leaders, top agencies, content producers, and more.
Full workshop program within exhibition area
Evening networking reception
Pre-show online meeting planner for delegates
Free pass for exhibition only
Download this entire events calendar in iCal format.