Earlier this week we brought you the story of the house that twitters. In this post we explore another experimental system that uses Twitter to automate tasks. Matt Morey, by day an engineer for Texas Instruments, has developed a two-way, home automation application using Twitter and ioBridge. We all know about Twitter, the now massively popular 140 character messaging service. ioBridge will be new to many. It's a web platform for remote control and monitoring, which bills itself (no doubt with tongue in cheek) as "one step closer to Skynet."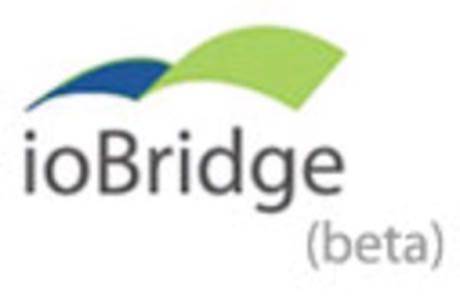 Those with sensitive natures about the Singularity are advised to look away now. For the rest of you, let's see what Matt has built using these two services.
Using Twitter and ioBridge, Morey has built a house monitoring system which allows him to control lights, LCDs, temperature, and more.
Many of the Twitter automation apps we've seen up till now send data from objects to a Twitter account – for example this Twitter account for a toaster, which sends a tweet every time the toaster is used.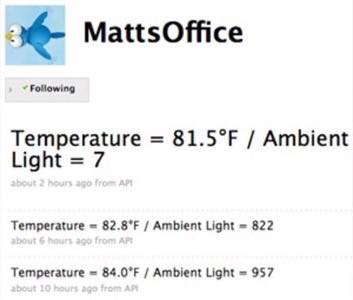 However Morey's app does the opposite: he controls objects by updating his Twitter account. For example he can send a message to an LCD screen, turn on lights, and take a temperature or light reading. He also has a Twitter account at @MattsOffice that updates with the temperature and light readings. So this is truly a two-way system.
Here's a video showing this in action:
But wait, there's more. Morey has also developed an extension that allows you to see the (admittedly unexciting) view from his office by sending him a tweet. This automatically takes a photo from a digital camera and posts it on TwitPic.
For all of these processes, ioBridge acts as a gateway between the home objects and Twitter.
More About ioBridge
ioBridge is a company based in Gainesville, Florida. It was born because the founders saw "a demand for interfacing real world devices with the web." Their first beta release was in November 2008 and since then the company has been busy building out its product line and watching what developers like Matt Morey do with them.
In an email to ReadWriteWeb, ioBridge's Hans Scharler explained that "we make a DIY (do it yourself) gateway for sensors, controls, home automation, etc. that requires no programming." He claimed that users of all skills can "get started quickly and start making things." Primarily what ioBridge enables is sending data to – or controlling objects from – social networks, email, text messaging. Engadget has a list of other recent projects that use ioBridge, all of them showcasing the beginnings of automation via the Web.
Skynet? Probably not. But a fun way to experiment with automating your home or office using the Internet, yes!