We recently spoke with Bruce Cleveland at InterWest Partners. Bruce has been part of InterWest's IT team since 2006, focusing on investments in the software and services sector, with an emphasis on software as a service (SaaS) and analytical applications. He is a board member of Cloud9 Analytics, Marketo, Right90, and Signal Demand. Prior to joining InterWest, Bruce was one of the original members of the Siebel executive team. So, he knows enterprise software. Having just returned from the Enterprise 2.0 conference, we wanted to get the investor's view of this market.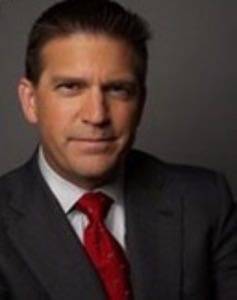 Listen to the Interview
Download the MP3.
Who Should Listen to This Podcast?
This interview will be valuable to any entrepreneur who is looking for funding for a SaaS venture targeted at enterprise and SMB markets. InterWest has a fairly new $650 million fund (which closed, in good timing, in October 2008) that is split about 50/50 between IT and life sciences. InterWest invests at all stages from seed through Series A and beyond. It is Valley-based, so you would probably need to be based there or plan to move there.
Bruce specifically is a guy who understands how large enterprises purchase. He is an operational guy in a VC role. He is particularly good at anything related to the revenue cycle, from marketing to sales.
Questions and MP3 Guide
Question: Enterprise software has been out of fashion with investors for a few years as everyone focuses on the consumer. Do you think enterprise software is still a good place to be and why?
Skip to 4:02 in MP3
Summary: Bruce gives a good description of what he calls the "pas de deux" between buyers at large enterprises and sellers at large software vendors, both of whom have wanted to keep the vendor eco-system limited for different reasons. This is why VCs have not liked this space for a while. SaaS does change that, making it easier for startups to get some traction.
Question: Do you care whether a venture is pure-play SaaS or is it okay to cater to clients that want to deploy behind the firewall?
Skip to 12:06 in MP3
Summary: Bruce explains why SaaS is so much superior to the release and version problems that have plagued the enterprise software business for decades. Thus, he is wary of any venture that deploys behind the firewall. He makes an exception for using appliances to deploy behind the firewall while avoiding the release and version problems.
Question: Reducing the cost of sale is one key success driver. What techniques have you seen that work well these days?
Skip to 18:45 in MP3
Summary: He describes the shift from the old model, in which business planning was driven by a sales headcount, to the new SaaS model, in which the revenue cycle is driven by the generation of leads. First you ask, How many leads, and of what type, can marketing generate? Then you hire sales people to convert that lead flow.
Marketo: Turning Marketing into a Revenue Center
Clearly, one company in InterWest's portfolio that Bruce is very keen on is
. InterWest funded it from the concept and seed stage, and Marketo's space (marketing automation) is clearly one that Bruce knows from his operational experience.
Listen to the Interview
Download the MP3.