After two years in the wild as a comprehensive suite, Google Apps has left beta. While having these hugely popular Web apps out of beta will undoubtedly have a positive effect on their use by consumers, it's the enterprise adoption that pushed Google to make the move.

For a long time now, the beta version of Apps has been far more stable than most software marked as such, though it's not been without hiccups. More importantly, seeing that beta label could still make big enterprise customers queasy, and if Google ever wanted to get serious about selling the Premier Edition, they needed to move Apps out of beta. That day has come.
Five Years, and Counting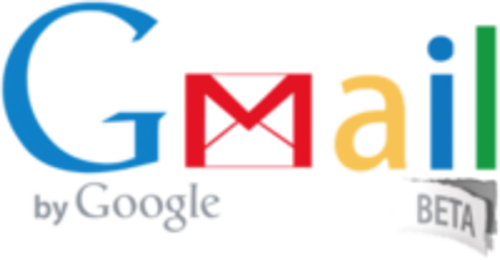 It's long overdue for Apps to call it quits on beta status. Gmail alone is five years old, and is the second most popular Web-based email provider after Yahoo! Mail. Even without the full suite, any app that widely-used is hardly still in test mode.
The incremental additions over the years — Gtalk in 2005, Docs in 2006, and Calendar in 2007 — have not just been nifty new Web apps. They've been a slowly brewing plan (emphasis on the slowly) to create a complete office suite that would dominate the competition and become a favorite basic tool for businesses.
It's have taken Google several long years to roll out Apps in complete form, but it's taken that time to prove Apps ready for production environments. Huge enterprise deployments for Genentech and Fairchild Semiconductor (the latter announced today) have shown that Apps is all systems go for coming out of beta.
Addressing Enterprise-specific Issues
Not to say that there still aren't concerns for businesses. Speed in deployment has been more than impressive, taking just weeks to deploy to thousands of employees. But speed isn't the problem: it's long term reliability and security. In addition to
, there have been some
to hosting core business information and communication though Apps.
Google aims to dispel any worries with a renewed focus on stability. They're touting the fact that they're paying special attention to data from enterprise customers, with live replication providing what they call "near instant" recovery. Whether or not the claim is proven, Google has the infrastructure to back it up, in theory at least.
They're also looking to please enterprise customers with new features for Gmail: Apps administrators can now do email delegation (as in executives to underlings) and implement company-wide retention and deletion policies. Combined with a stronger backend, these are the kind of issues that Google has been paying attention as it's built Apps up to the 1.75 million companies using it every day.
Oh, and as for rumors that the free version of Apps will disappear now that it's left beta? Patently untrue, according to a Google representative we spoke to by email. The free version can be easily found on the front page of Apps, even if it's aimed at education and non-profits.
In five years since the first pieces of the suite appeared on the scene, they've grown from the quirky side projects of a search company to become a fully-featured Web office suite, and one that turns a tidy profit. In the months ahead, be sure to watch as Google moves aggressively to edge out competition in the enterprise like Microsoft Exchange and Lotus Notes.
Update: On the Google Enterprise blog, they've gone into more detail on the free version of Apps and the confusion over whether it will persist.