Where's the nearest Starbucks? Where did my children go today after school? How do I get to that new Thai restaurant downtown? What are my friends saying about this new club? If you've ever asked yourself any of these questions or something similar, you were probably able to get the answers you needed just by picking up your mobile phone.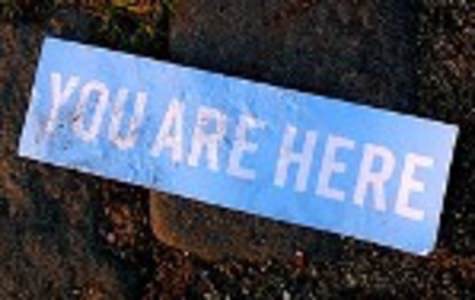 Thanks to the higher availability of GPS-enabled phones among other factors, the LBS (location-based services) market is about to boom big time. In fact, it already is. According to research firm Gartner, the market will more than double this year.
LBS in 2009: Growing, Growing
Despite a 4% decrease in mobile device sales, Gartner forecasts the LBS market to grow from 41.0 million in 2008 to 95.7 million in 2009. Revenue, too, will increase from $998.3 million in 2008 to $2.2 billion in 2009.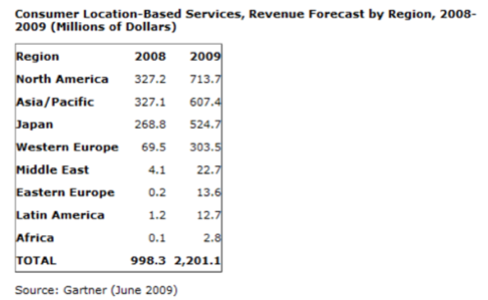 But it's not just GPS technology alone that has led to this sort of rapid growth. Other factors playing a role so far have included "improved price/performance of the enabling technologies and compelling location applications," says Annette Zimmermann, senior research analyst at Gartner. In other words, smartphones got cheaper and there are tons of fun apps to run on them.
As someone who totes her iPhone everywhere, this author has to agree. There are currently half-a-dozen or so LBS apps on my device including everything from mapping applications to friend finders to apps that tell me what's playing at my local cinema. I can even read local news stories courtesy of the location aware app Radar (iTunes link).
Beyond 2009
Moving further into 2009 and beyond, it won't just be iPhone addicts (like myself) who get to enjoy all that LBS technology has to offer. Other smartphone platforms will also become major players in the LBS game. For example, we're expecting 18 more Android-powered phones by year's end, Microsoft's MyPhone has just entered into beta, Blackberry's App World is only 3 months old, but has already doubled the number of apps, and Nokia's Ovi Store may have its issues, but is still a major player worldwide. Zimmermann notes that this increase in the number of application stores such as these will play an important role in growing the LBS market over the next year and beyond.
Still, as prevalent as LBS technology is today, it's still in its infancy. Over the next 12 to 18 months, Gartner predicts we'll see even more compelling applications including mobile location-based digital coupons and points-of-interest search services. And of course, we're still waiting to subscribe to our local paper via our mobile (or even pay for a downloadable app!)
However, the popularity of such applications is still dependent on region. For example, here in North America, navigation and family-safety solutions are the most popular. In Western Europe, navigation is the most used, followed by local search and friend finders, but there's no significant uptake in safety applications. These sorts of regional preferences will lead to a dynamic LBS market worldwide.
We're looking forward to watching this boom as it occurs, and are wondering what will be the next big thing in LBS apps. It's still surprising to us that Facebook hasn't integrated LBS into their mobile apps yet, leaving that to smaller players like Brightkite, Loopt, Foursquare, and others. Is that a niche that will finally take off this year? We're not sure – so far, it seems slow going – but if the market is about to double, then who knows? We may see new applications that we couldn't have even imagined emerge! It's just a matter of time.
What sorts of LBS apps are you anticipating or craving?
Image credit: flickr user chokola