eMusic, one of the world's largest subscription-based music retailers, has for the first time added music from Sony's catalog to its store. Most users on eMusic subscribe to the service because of the eclectic selection of independent music it offers, and very few users were excited to hear that eMusic was going to make major changes to its service, including raising the price per song just in order to give its users access to mainstream music that they were not very likely to be interested in. While eMusic did a fine job at communicating the basic changes to the service, it didn't reveal the full extent of the changes until yesterday, and its users are anything but happy about them.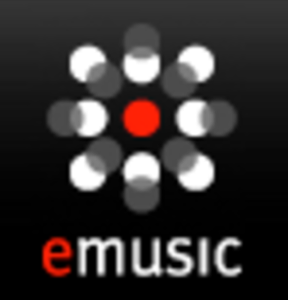 Higher Price, More Restrictions, Unhappy Customers
Until yesterday, for example, users could just re-download songs they purchased from the service (quite useful when your hard drive or MP3 player dies on you). Now, however, most likely in order to combat fraud, eMusic has put some restrictions on the number of downloads it permits per song.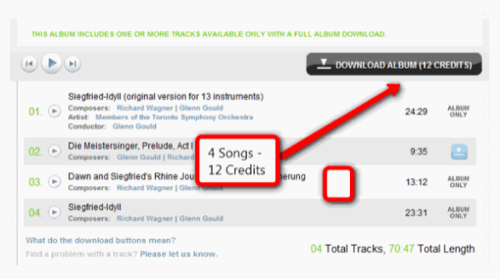 Also, while even long tracks (often in the classical or electronic music section) used to cost just one credit (users get a certain amount of credits per month, depending on their subscription plan), a lot of albums now cost 12 credits even when they only feature four or five tracks. The 12 credit idea was actually sold as a positive by eMusic, as it would allow users to download any album without having to pay more than 12 credits. That's great for albums with lots of short tracks, but now, for a lot of users, this actually brings down the value of their subscriptions and raises prices significantly.
There is also some inconsistency here, as some albums don't yet feature the 12-credit price. According to eMusic, only about 50% of all albums have transitioned to album pricing so far.
Some songs are now also only available when users purchase a complete album, whereas before, any songs could be downloaded individually.
The Good
Of course, there are also some positive aspects to the new eMusic. A new feature, for example, now shows users which tracks from an album they have downloaded before and allows them to complete this album.
EMusic also still offers all of its tracks as DRM-free MP3s, and some albums are now a real bargain, as you can often get albums with far more than 12 tracks for only 12 credits, and while taste is obviously debatable, we have to admit that there is also some interesting music in Sony's catalog.
Is the Customer Still King at EMusic?
Where eMusic failed though, even though we have to acknowledge that it tried to communicate with its customers, is in preparing its users for these changes by being completely transparent about the updates. It's no secret that most users don't like change, and while there is a lot of talk on the eMusic forums about unsubscribing from the service, we will have to see how eMusic's subscriber stats develop in the next few months. While some of eMusic's loyal subscribers might indeed leave, having the Sony catalog in its repertoire might actually attract quite a few new users as well.