Today marks the 1.0 release of Wagn, a pioneering yet little-known software that wiki inventor Ward Cunningham has called "one of the freshest contributions to wiki since I coined the term."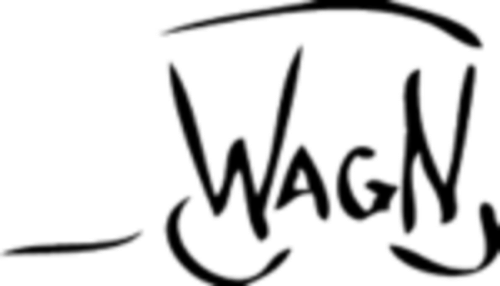 Created by the non-profit Grass Commons and jump-started by a grant from the Meyer Memorial Trust, Wagn has been quietly honed into a tool that breaks new ground in collaborative software. What makes Wagn special is that it takes the wiki that you know and adds database structure and functionality. Also a simple CMS, Wagn can handle data like no wiki you've ever seen.
A Little Background
Now, wiki software is incredibly easy to write, but not so easy to write well. Tiny wiki programs, some as small as three or four lines of code, are commonplace. More comprehensive wikis like
,
,
and
have grown to become towering collaborative platforms through the addition of countless features.
But not one of these has changed the fundamental building blocks of a wiki: easily editable and linkable web pages. Wagn is easily editable and linkable by anyone, but what sets it apart is that it doesn't hinge on a fabric of web pages.
Wiki + Database = Wagn
What makes Wagn different – and the part that gives it its database characteristics – is that its basic unit is not web pages. It's cards. What is a card, you ask?
Just like a page, a card is a metaphor. Like playing cards in real life, Wagn cards can be nested together to form stacks (a single page might contain dozens of Wagn cards). Not only can cards be placed inside each other, but they can exist in many places at once, meaning nothing ever need be repeated.
Cards can be of any type, but all of them retain the character of a wiki in that they're fully editable and have a revision system. There some basic cards built-in, like Image cards or User cards, but anyone using Wagn can create cards types to suit their purpose.
The ability to create whatever cards you like, and then shuffle and reorganize them basically at will, means that people organizing knowledge and developing the patterns to fit an organization's needs can have access to a tool that is truly flexible. Other database features that Wagn employs include its own query language, created to call up dynamic lists of cards.
So What is Wagn Good For?
Wagn developer
said in a phone interview that originally Wagn was thought of with collaborative public knowledge works in mind, specifically a consumer education site. But as outsiders – especially in the non-profit community – began to use Wagn for their projects, it has adapted to a wide variety of use cases. Probably the most ambitious endeavor to use Wagn thus far is
, a community-built site about non-profits in Oregon.
Programmers might appreciate that Wagn is one of the only mature, free and open source wikis built with Ruby On Rails. Wikis built on the framework are so rare, in fact, that even the official Rails wiki uses the PHP-based DokuWiki.
As yet, Wagn has not seen much enterprise use, but with the power and flexibility of the software, along with the unveiling of some inexpensive services that include both consulting to deploy behind the firewall and public or private hosting, the door has been opened to making Wagn work for anyone.