One of the most highly anticipated features coming to the new iPhone OS 3.0 is the ability for applications to deliver push notifications. Although Apple decided not to allow background processes because they drain the battery, the push notification service itself will have a persistent connection to the phone. This will permit apps to alert the user when there are any changes. These alerts will come in three varieties: badges, text alerts, and audio alerts. Text alerts appear like SMS messages, audio alerts play a sound, and badges show up on the app icon itself.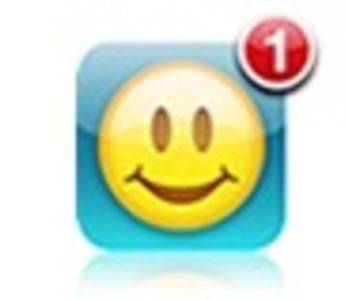 Recently, a video of instant-messaging application BeejiveIM appeared on YouTube, giving us a sneak peek of the push notification feature in action.
In the video, you can see someone using the Beejive application to send instant messages to a friend. After closing the app and even turning off the screen – just like when your iPhone goes to sleep – another instant message came through. The screen lit up and the message appeared just as an SMS text would, except in this case the message title reads "BeejiveIM" which helpfully lets you know which application is sending the alert.
After moving the slider to unlock the phone, the BeejiveIM application appears – you don't have to flip through screens to locate the app and launch it! That's a great, time-saving feature and will be especially handy for those of us whose springboards are full.
If you watch the video through the end, you'll also get a sneak peek at the OS's cut/copy/paste feature, another of which has been desperately needed for some time.
It's been widely speculated that the new iPhone 3.0 OS will make its official debut next week at Apple's Worldwide Developers Conference. We're certainly hoping that rumor is true!