Jennifer Preston has been appointed the first Social Media Editor of the New York Times. It has come to this; the flagship institution of traditional journalism now has an editor level position dedicated to new media.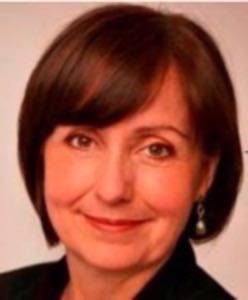 Little is known about Preston's personal use of social media, she's either using aliases or is remarkably quiet around the web, and details are still forthcoming about the new position she'll fill. The Times has done a remarkable job of engaging with social media so far, though, and we have high hopes for this new post.
Preston is a journalist, book author, adjunct professor at Columbia University, and long-time New York Times employee. She's spent the last two years in charge of the regional weekly sections and content for nytimes.com/intheregion.
She doesn't seem particularly active in the social media world so far. She has a private Twitter account that she's just begun to open up this morning – but apparently she hasn't published any tweets there yet, ever. She is following almost 160 people so far, though, far more than are following her to date. So she could be using it for listening.
She's also got a private FriendFeed account, a private Yahoo account and an unused Tumblr account. The BackType comment search engine can't find any comments she's left on blogs around the web.
Gawker suspects she's been brought into the position to silence the prolific tweeting of other people at the Times, but that's hard to imagine. It would be a terrible tragedy if the Times became as tight lipped in social media as many of their competitors have lately. Bloomberg staff has been explicitly prohibited from Twittering about competitors or sharing links to their sites! No one at the Times has responded yet to our requests for comment on the new position.
The New York Times has done an incredible job leveraging Twitter informally, it's a virtual case study of how journalists can effectively use the medium. The company's other social media moves include a long list of powerful APIs, great infographics (some leveraging user generated content), lots of video and a real-time stream of updates from the organization. The business side of the Times is in as much trouble as the rest of the newspaper industry, but many in the organization seem prepared to stake its future on innovation. It's a lot of fun to watch. (The Times also syndicates ReadWriteWeb, something we appreciate a lot.)
For now we'll have to wait for more details on the new position. Word came out via a Tweet from Jonathan Landman, deputy managing editor at The New York Times.
We would love to see Preston fill a role similar to what Mathew Ingram does at the Toronto Globe and Mail, Canada's largest daily paper. Ingram's position is "Communities Editor" but he interfaces with social media activities both on and off of the paper's site. In a recent interview we did with Ingram he explained that "The transition from one-way to two-way media is not something that newspapers are used to doing. It's a big change."
Social media at newspapers doesn't have to be about promotion or damage control, it's also a real resource. "One thing I want to encourage more is writers responding to comments and using comments as a resource," Ingram says. "That's commenting 2.0, I think…One of the biggest things we need to do is identify and encourage members of the community who are thoughtful, intelligent, and produce comments of value — encouraging them to contribute more, elevating what they do and suppressing some of the noise."
(For more Ingram goodness, see his article last week at the Nieman Journalism Lab titled The Golden Age of Computer Assisted Reporting is at Hand.)
That kind of hands-on approach, plus the NYT's brilliant tech innovation, sounds like a powerful recipe for Jennifer Preston to do some exciting new things at the intersection of old and new media.