This morning my home wifi was having trouble and I posted a message to Twitter saying, "My wife has decided to start the day with a call to Comcast customer service, I should have offered to poke her in the eye with a spoon. Would have been more fun for her." Within minutes a man named Bill (@ComcastBill, really) publicly replied to ask if he could help.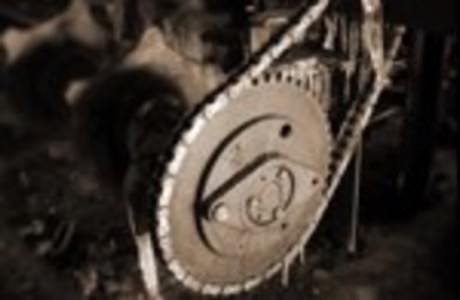 I didn't think much of it, I assumed he was camped on a search.twitter results page for the word "Comcast" or maybe had subscribed to an RSS feed for the search. It turns out though, that far more than that was happening behind the scenes. An extensive machinery of tracking, delegation and analysis stood between Bill and my little Tweet. Maybe it has to be that way, maybe it's a good thing – but there's something deeply disturbing about it too.
Companies all around the world know that "social media" is important and they are investing time and money into figuring out how to deal with it. Early this morning website analytics heavyweights WebTrends announced that they have made a deal with upstart social media monitoring firm Radian6 to offer a co-branded solution for keeping track of blog posts, Tweets, and other online ephemera mentioning your company.
Now the company's customers will not only be able to see extensive traffic data and to pull that data from what WebTrends calls the first free traffic data API on the market – they'll also be able to view social media mentions off-site in a relatively sophisticated interface. I asked Radin6's Chris Ramsey about what probably went on behind the scenes after I Tweeted about Comcast this morning. He said he couldn't say how Comcast in particular was using the software but it wasn't just a casual conversation. "Absolutely," he said. "There is more going on there."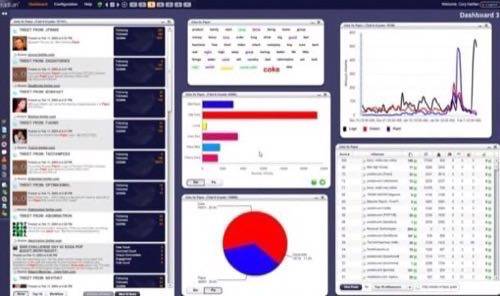 Radian6 offers a sophisticated interface, but it's an odd one too. It's built in Flash and allows a fair number of different ways to slice and dice data. Data like, how many people are talking about you online vs. a competitor and the relative "influence" of those people. There's more advanced Customer Relationship Management (CRM) technology on the way into Radian6. Ramsey told us today that "if you look at all the major CRM companies out there, they are adding social listening technology – and as a social listening service, we're adding CRM."
The interface is slick like an iPhone, though, and an iPhone you can't jailbreak. The company gives you a variety of ways to deal with the data but you can't, for example, get an RSS feed out of it. There's something that feels condescending about these kinds of services. Why can't the marketers using them learn how to use the web, like the rest of us have? That's not an entirely fair critique as many sophisticated marketing geeks find systems like this (and Radian6 in particular) useful for dealing with data in aggregate. Many customers in this market, though, are jumping over from a workflow based on sticky notes and pasting blobs of text into Excel, and sometimes very infrequently even doing that. [Left, @ComcastBill]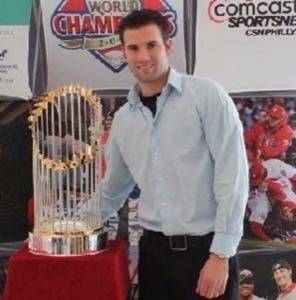 The fact is, subscribing to a search feed for relevant terms in various search engines just isn't going to scale for larger businesses. When your online customer service team has a substantial number of people in it, you're probably going to need a system that goes beyond informal familiarity with people and one-off responses to online mentions. Dell's VP of Communities and Conversation, for example, has at least 45 people working under him. Having a system to listen, analyze, track, and export data from makes sense.
This isn't a story just about Comcast, Dell, WebTrends or Radian6. It's a story about corporate engagement with emerging social media.
"Social media is like the social phone, smart companies are listening to that and managing it with some process around it," Radian6's Chris Ramsey says, "That's the evolution of the call center." He says that many major companies have roadmaps that point to training a new breed of marketing and communications/customer service hybrids to staff their call centers.
The end result, though, is strange for those of us interacting with these customer service reps. It's not just Bill from Comcast and I trading public replies on Twitter (I can't DM him, he's not following me), and when Bonnie pinged me hours later in response to conversation about this article, it wasn't a casual person-to-person conversation. It looks like it's just you and them, but behind them there's a curtain covering a whole mess of cogs and pulleys, analyzing you in different ways. How many followers do you have? How did you respond the last time a company rep used your name publicly? Who's in charge of discussing your concerns with you on Twitter, on your blog, or elsewhere?

Add the fact that many of these positions are, or will someday be filled with sales people, have them view these conversations through a closed system of predetermined criteria, and set it all inside a big CRM database. What do you get? Is it a story of authentic connection in a democratized public conversation – or is it a charade?
It's kind of a modern day horror story, isn't it? Web 2.0's potential benefit for humanity tragically sold short by social media because it fell under a fog of marketing software. Would-be short-form conversationalists jumping in with CRM-tinted glasses secured to their faces. One of my co-workers says that within minutes of his wife Tweeting about her art studio last night, she was friended by scads of art companies and salespeople. Who wants to have a conversation in that context?
Or maybe it's just a matter of changing our expectations. Maybe this is all good; the new customer service – a lot like the old customer service, but in your blog comments and replies tab. What do you think? We'd sure like to know, because we expect there will be a whole lot more activity like this in the near term future.
Cog photo by Photoreciprocity. Which one's the cog photo?