The White House has launched a new web site where anyone can submit and vote up their most important questions for President Obama about the economy. That's right – the White House has a Digg clone! At least for the next two days. Activity on the site will culminate in Obama addressing the top questions on Thursday, March 26.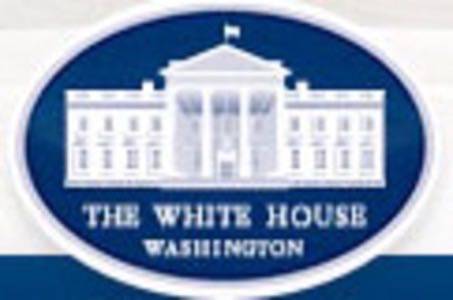 Once registered on the site Open for Questions, it looks like you can search for questions, vote on questions that are already listed, and submit your own. As it stands right now, the trend definitely seems to point to more voting for existing questions over new questions being asked. At the top of each topic area there is a new (random?) question along with the highest-voted questions in descending order.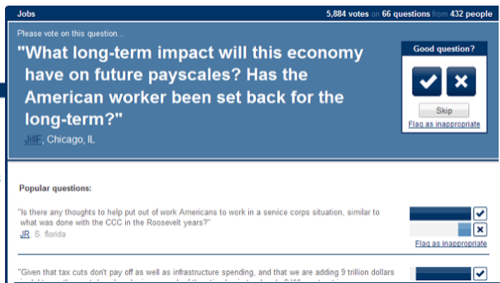 The site also keeps a tally of the number of questions and votes that you cast. You can go back and revisit those with links provided on the left if you want to change your vote or just re-visit the questions you voted for. Finally, it appears that each submitter is a hyperlink, so if you see a question that is particularly challenging, you can click on the submitter's name and see if they have any other questions in other topic areas.
You only have a couple of days to get your questions and votes in, so hurry on over to Open for Questions and get yourself registered. You may even hear your question being read by President Obama next Thursday!
Update: Commenter Baratunde let us know the software driving the site is called Google Moderator. Taking a look at his earlier blog post on the transition; the software does look remarkably similar. Thanks, Baratunde!