Ada Lovelace, a 19th century British writer who is considered the world's first computer programmer, will be honored by bloggers all over the world tomorrow. In the spirit of providing young women with role models, more than 1500 bloggers participating in the first annual Ada Lovelace Day have pledged to write about a woman or women they admire working in technology on March 24th. You can read about Lovelace on Wikipedia.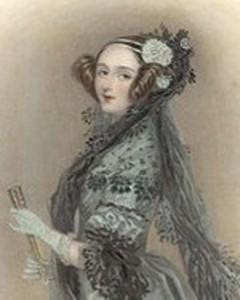 The event was organized by UK social software consultant Suw Charman-Anderson using the service Pledgebank. If you'd like to participate as well, or just in case you're interested, we've created a Custom Search Engine of technology blogs written by women to help with this and any other research.
We'll be participating with a post highlighting an inspiring woman in tech tomorrow, but we thought this would also be a good opportunity to share the search engine below, titled Blogs By Women in Tech. It was created using the super simple and very powerful Google Custom Search tool and lets users search just the archives of more than 200 tech blogs written by women. It was seeded by the archived blogroll at Misbehaving.net and has since grown with more people submitting their blogs. I have a link to it saved on my toolbar and use it whenever I can, as a way to make sure to include women's voices in our news coverage.
Feel free to save and use the search engine yourself. If you'd like to suggest your blog or someone else's for inclusion, you can either email links to marshall@readwriteweb.com or volunteer to be a contributor through a link on the site.
So, go sign up to participate in Ada Lovelace Day and let's make sure that the next generation of young women know that there is an important place for them in technology.