Twitter appears to be in the process of rolling out its integrated search feature, with a search box and a trends button appearing on some user profiles today. While the feature is not yet available to all users, our guess is that it's very much on the way – and soon.
The trends tab offers a drop down list of top ten trending topics (Chris Brown being the current most discussed topic), and the search box allows you to search in real time on any topic. Refresh your screen to see if you have the option yet, or take a look at our screen shots below.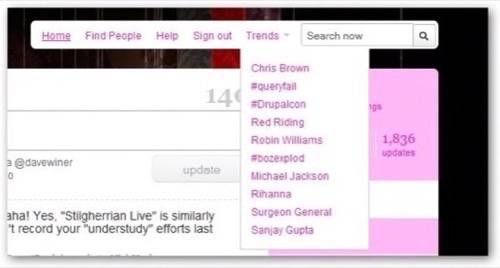 Search for ReadWriteWeb: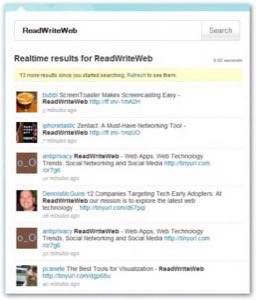 The new search feature is something we've all been eagerly awaiting, especially since Twitter's announcement last month; clearly they've now "kicked the tires" enough and it's ready for the world.