Long time innovator Marc Canter has made a proposal for a system to let users integrate all their social networks from around the web into one central dashboard. He calls it the DiSO Dashboard.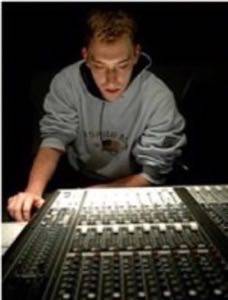 So far it's just a vision, albeit a pretty specific one, but we expect to see something like this on the market very soon. Is it what you want? Now is a good time to share your thoughts on the subject.
"Distributed Social Networking" (DiSO) is what a growing number of people are calling the move to aggregate and integrate our activities, data and social connections built up on sites like Facebook, LinkedIn, Flickr, Twitter and our personal blogs. (See also the DiSO Project.) Much of the conversation concerns technical standards to make it possible, but once it's technically doable – how should it look for users? Canter offers the following proposal and we think it's a good one.
Marc Canter believes that the "dashboard" is the best metaphor to manage all this activity through. Millions of people are already familiar with this basic idea, having used My.Yahoo, iGoogle, Netvibes, Pageflakes, Jive Software or other services like this. (We like dashboards here at ReadWriteWeb a lot and recommend checking out this post on traits of a successful dashboard for tips on setting one up for yourself.)
Your DiSO dashboard might serve as a new interface for your blog, your social networking account, or be a stand alone service itself. The parts of your dashboard that you made public would be discoverable and viewable by other people. What would it bring together for you to access all in one place? This is the meat of Canter's proposal. (Update: Actually, Canter stopped by in comments below to clarify that it's the outline structure of these data collected in a dashboard that's really the meat of his proposal. He says he's working on an editor to edit such outlines, in fact. See his comment below for clarification.)
Your status and availability, see and change these from your dashboard.
Widgets and gadgets for doing various things, just like people add to dashboards now.
Your incoming subscriptions (RSS, friends' new media published, perhaps some email).
Your published media and content going out, manageable in the dashboard. Not just blog posts, microblogging messages and media – this could include your comments from around the web, reviews you've posted of products, testimonials people have written about you, music playlists – you name it.
Access controls to all your content, determine what's public, what's private, what's viewable by friends, family, co-workers or members of another group. This is a very important part of the distributed social networking vision.
Your various accounts and identification. Think of this as a virtual wallet, though Canter makes no mention of commercial activities we can assume that payment methods like your PayPal balance or online banking updates would ideally be included in your private dashboard.
Your "social graph" aggregated. See all your contact lists in one place, including links to the dashboards and various social networking accounts that each contact has given you permission to view. Ask from your dashboard for permission to connect with those contacts in new places.
View SlideShare
or
your own. (tags:
)
The idea is that the DiSO Dashboard would be a place to read, write, manage, make discoverable, connect and normalize the data for all your activities around the web. The data standards aren't figured out yet, but major social networking vendors are meeting now to work them out.
How would it look? What would be surfaced to users at various levels of the interface? We hope that vendors make that highly customizable but default settings are something that needs to be figured out.
What do you think? Would you like a dashboard like this? What else would you like in it? Speak up now, these services could be a big part of your experience on the web soon and they are being planned and built as we speak.