Back in September, Visa announced that their Visa Mobile Application would become the first financial application for Google Android-powered handsets. The application, launched only days ago, lets users receive notifications on their mobile phone about their account activity, receive offers from merchants, and use GPS to map out where those mobile offers can be redeemed or to find ATMs that accept Visa.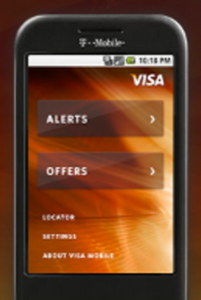 The alerts feature of the new Visa Mobile app could be especially useful in fighting identity theft. If someone else began using your card, you would know right away. The mobile offers feature looks great, too. It delivers both coupons and discounts on shopping, dining, straight to your Android handset. Some of the offers will include in-store discounts, others are available online or over the phone, and still others will be made available as a statement credit when you make a purchase using your Visa card.
Currently, the Visa Mobile Android application is available for select Chase Visa cardholders who use the T-Mobile G1 handset.
Are Mobile Financial Apps Safe?
As great as the Visa mobile app sounds, those over at Phandroid discovered something in the fine print that sounded a little troubling. Buried in the terms of service, there is a line that reads:
"…unfortunately, no data transmission via a mobile handset can be guaranteed to be 100% secure."
Of course, nothing is 100% secure these days – that's a given – but what does this mean for consumers using the application? Is Visa trying to cover themselves in case of any liability? That's the conclusion Phandroid come to. Visa is probably just trying to make sure that they aren't held responsible in case an error on T-Mobile's part leads to a data breach of some kind.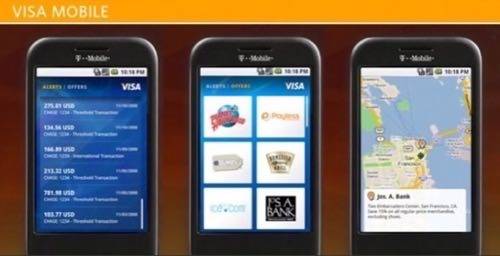 Still, it's interesting to read how the original press release about the application had an entirely different message. In it, there was a statement from Elizabeth Buse, Global Head of Product at Visa, where she noted that the mobile application "makes the consumer payment experience more convenient, more secure and more rewarding."
It's probably nothing to worry about, but the tone of concern in blog posts reminds us of the fears that people had when online shopping, banking, and bill pay services were first introduced. If you'll recall, there was an initial period of skepticism about the safety and security of performing financial transactions over the internet. The next frontier for fighting those same concerns may be mobile. Will consumers fear that mobile apps managing their financial data are insecure, too?
Making Mobile Mobile Secure
Consumers may have good reason to be hesitant though, and not because of Visa's pseudo-CYA line in their Terms of Service, but because mobile phones are often lost or stolen. If you're managing your financial data through mobile applications, there need to be some safeguards in place so that thieves can't access your credit card numbers and steal your identity just by snagging your phone.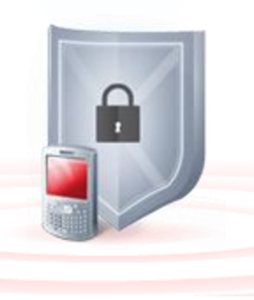 We would also love to see remote backup and shutdown features built into applications such as these in the future which would allow you to quickly deactivate the app remotely in the event your phone goes missing. Even better, why aren't handsets manufacturers building these features into their phones? That would be a huge selling point for consumers when shopping for a new device.
It's not as if the technology doesn't exist. For example, at this year's DEMO conference, a startup called Maverick Mobile demonstrated a mobile security application that backs up your phone book and messages remotely in the event you lose your phone. It can also send activity reports via SMS as to what was happening with the handset – like if it was being registered to a new carrier and who that carrier was. It even let you remotely lock the phone or pester the thief with a loud alarm that couldn't be disabled without removing the battery.
We think more applications like that should be introduced to guarantee the safety and security of our mobile devices before we're hit with a ton of mobile apps for managing our finances. It would definitely make us feel more comfortable. Still, it's good to see innovation taking place when it comes to what these smartphones can do. An app like that from Visa means we're only one step away from actually being able to use our phones to make purchases…and that's really something to look forward to.