Wesabe and the UK Telegraph Think You Might

Online money management service Wesabe and the UK newspaper giant The Telegraph have entered a partnership to offer co-branded tools on the Telegraph website. It's a daring move, we can't help but admire it. We can't help but wonder how users will feel about it too, though.
Wesabe says the partnership is big validation for its model of openness with data. A big increase in the number of Wesabe users will help make the company's aggregate data analysis and financial tips all the more useful, it says.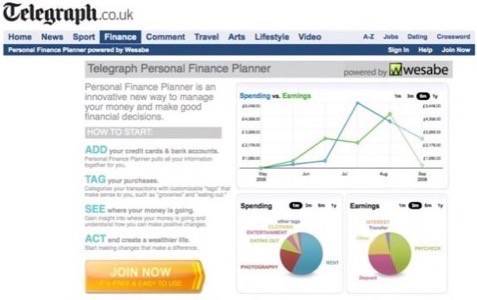 We like this idea and it's clear that many people want to use online services to monitor and manage their finances. There's no doubt that many of the Telegraph's tens of millions of monthly visitors wouldn't have found out about Wesabe any other way. It does sound like a great convenience, as the company says, to be able to manage money in the same place that you get your news.
We suspect that there will be richer integration of Wesabe into Telegraph pages in the future. We can imagine, for example, news recommendations based on a reader's investment history. Something like the recent LinkedIn/NYTimes partnership.
Still, we wonder how comfortable people will be with this particular choice of partners.
Do You Want the Newspaper to Have a Direct Line to Your Finances?
Privacy is a touchy concern and it's generally assumed that personal finances are one of the most private matters in peoples' lives. None the less, online personal finance services like Wesabe and competitor Mint are growing fast. The value they are able to add on top of existing banking options online is substantial, though there may not be a big barrier to entry if established banks decide to offer similar features.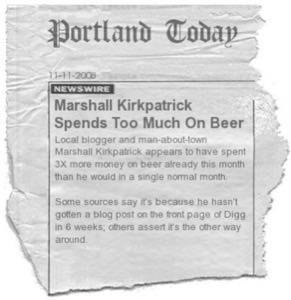 Partnership options are always interesting, and technology plays in finance are often fascinating – but the newspaper? We're not sure that an institution founded on the premise that it tells everyone everything is really the best choice to do personal finance through.
We like the idea of newspapers working with data (see what The Guardian is doing), but not necessarily our personal financial data – even if it is worked with in anonymous aggregate. Are we alone in that thinking? We doubt it.
What about readers? Are you comfortable, excited even, with the prospect of doing personal finance through your local newspaper? We suspect our readers are disproportionately uninterested in such things as you are more likely to know about these services independently. Still, isn't there something a little crazy about this?
Readers interested in learning more about this sector should check out our recent podcast edition of ReadWriteTalk on the topic, with executives from Wesabe, Mint and Tip'd as guests.