There's more user unrest in the community of popular social news site Digg, after the all-time number 3 ranked user Zaibatsu, a.k.a. Reg Saddler, was banned for alleged multiple violations of the Digg Terms of Use. That decision is "final and irreversible", according to an email Saddler got from Digg today. JD Rucker of Social News Watch interviewed Saddler to discuss the ban – we have the exclusive audio below.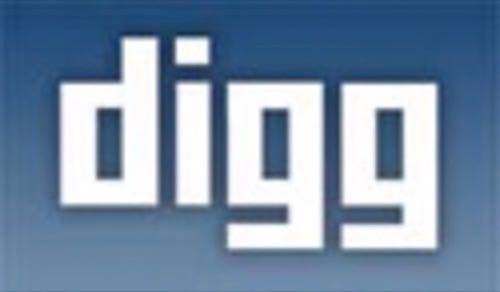 ReadWriteWeb also contacted Digg to find out their side of the story – we have Digg's response below too.
So why was Saddler banned? It wasn't associated with the recent bannings of other digg users over using Greasemonkey scripts. Rather the ban was handed down after Saddler submitted a website which was, in the words of an email Saddler received from Digg, "spam and a solicitation of products and/or services".
Digg's Response
We sought a response from Digg on the banning, since Zaibatsu was a high ranking user who had seemingly put in a lot of effort and work into the community.
Digg's Sr. Director of Marketing & Communications, Beth Murphy, responded that "this user has been banned for multiple violations of the Digg Terms of Use over period of time and not just a single incidence."
So Digg's position is clearly that Zaibatsu has a history of TOS violations, not just the latest one.
What Got Zaibatsu Kicked Out
We don't know the previous violations, and Digg wouldn't discuss details because they told us they're "unable to comment on the specifics of this or any case given that we try to protect the privacy of our users".
Nevertheless, let's look at what the final straw regarding Zaibatsu was. The digg submissions in question, and there were two of them, were photos of a female digger. Although these submissions are no longer on Digg, the following titles give you a good idea of the content:
http://digg.com/celebrity/She_s_Hot_and_a_Digger_Nuf_Said_PIC

http://digg.com/people/A_Cute_Female_Digger_I_Know_A_Few_Of_Them_But_Wow_PIC
After learning of his ban after those submissions, Saddler told Digg that "I didn't know that a picture of a female digger was against the TOS. I didn't even know that she was selling something on the site."
In the audio below, Saddler says that he initially linked to just pictures, but consequently the site owner re-directed the pictures to "some sales crap".
JD Rucker told us that the site in question, Jackiesjungle, "has been submitted to Digg before – 133 times. All of the previous submissions have come from the site owner, Jackie Castellanos, and her boyfriend, Isaiah Irizarry."
But Rucker claims that those two people have not been banned, so he wonders whether Zaibatsu is being singled out?
Digg Community Reaction
It's difficult to know what the wider Digg community thinks, but Zaibatsu is friends with a lot of other diggers and those diggers obviously want to see him back.
A user named Bianconeri4ever said:
"It's a thorny issue to be honest. In a perfect world the whole issue would have been resolved between Digg and Zaibatsu privately. It's just the timing of the ban was very unfortunate. In the light of the 80+ users banned, unbanning Zaibatsu would put Digg in a very bad light, that there are some users who are above the law, even if the banning of the 80 and the banning of Zaibatsu are two separate issues. It's a real shame because Zaibatsu's is a great guy, he is very helpful with beginners and loves the Digg community."
Another prominent digger, MrBabyMan a.k.a. Andrew Sorcini (by most accounts the number 1 ranked digger of all-time), was cautious in his response. He's been under pressure from other members of the Digg community all year – a story we told you about back in May. In any case Sorcini had this to say regarding Zaibatsu's predicament:
"A mistake was made, but it wasn't Reg's intention to link to a marketing site. Anyone who knows Reg knows that. It's unfortunate that he's not part of the Digg community and hopefully his state of banning will be brief and he'll be reinstated soon."
You Decide…
We get the feeling that there is more to this story than we have managed to unearth. Clearly Digg feels that Zaibatsu has violated their terms multiple times and it appears they've simply had enough. But Zaibatsu, a.k.a Reg Saddler, is vigorously defending himself in the latest case – and he has a fair amount of support from JD Rucker and other Digg users.
Here is the audio discussion between JD Rucker and Reg Saddler, which gives you more background from Saddler's point of view:

Download MP3
What do you think? Is Digg within their right to ban a user under these circumstances, or should a top digger who has put so much time and effort into the community be given another chance? Or perhaps it's too late – Saddler says in the audio that he's off to Digg competitor Mixx!
UPDATE:Zaibatsu writes in a comment here: "Everything changes now. I'm cashing in. Now that I am not hampered by the Digg TOS, I am free to build the company that has been inside me all along."