There's no doubt that the focus of the web is shifting to the community. At the forefront of this shift is social media. Social media can be loosely defined as the movement of community contributions in an effort to help one another. There's plenty of giving, taking, promoting, and marketing. In an effort to also contribute, here are 5 great ways to contribute to social media.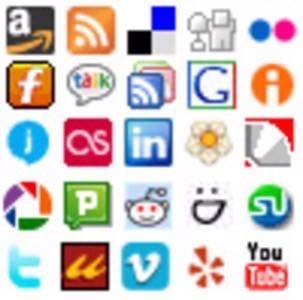 Provide Fresh Content
Here at ReadWriteWeb we pride ourselves on being able to provide you with fresh content! While there's no escaping the "echo chamber", being able to provide a fresh perspective on the news goes a long way to helping out with social media. Every thought and opinion is unique even if all parties agree.
You can also venture out of your comfort zone and into unknown territory for better insights for providing fresh content. It's no easy task, but it can be done.This not only helps break away from the "echo chamber" effect, but allows you to experiment, discover, and learn about variety of subjects you might not have previously considered. In doing so, you'll expand not only your audience, but social media.
Spread The Link Love
Once upon a time, linking to others was a rare thing. It used to be a common fear to abstain from linking to others in an effort to keep your audience. Building a "walled garden" around content is counter-productive to social media. Spreading the link love is actually one of the best things you can do for social media. Not only does it help with networking, but for social media this is a great way for users to find great content. This is also another way to spread ideas that others might have never. Not only will others appreciate the love, but so will your audience.
You can spread the content of others by using Google Reader's Shared Items feature to share your own link blog of great content that you've read. "Retweeting" great links on Twitter or "liking" things in Friendfeed are other great ways to share and promote ideas in an effort to contribute to social media.
Roll Your Own
While there's plenty of ways for users to contribute to social media, developers can also play a large part. What's revolutionary about social media content is that it can be based on standards like RSS and XML. To quote Phil Glockner of Scribkin, "this lends a lot of re-interpretation of the data available for the taking." Some of the most popular Twitter apps are an example of this.
Mashup platforms are getting easier to develop for. Developers no longer need to know C# when you have platforms like Google App Engine, Django, and Yahoo! Pipes to play with. In an effort to contribute to social media, why not "roll" your own mashups. Developers can take advantage of these platforms to extend the functionality of social media tools such as Twitter and Friendfeed. RSSmeme developer Benjamin Golub did it today with Tweet 2 Tweet by utilizing Django and Google App Engine (reviewed on SheGeeks).
Share Your Findings
A new application pops up everyday. While we all want to be the first to talk about a new app, sometimes we hold out on these findings.Directories such as FreshAIRApps, which we reviewed earlier, aim to help users discover these new applications. Share these findings with your audience by reviewing it on your blog, stumbling it on StumbleUpon, or even with a "tweet" on Twitter.
This helps the social media community to advance in many ways. Your findings could be exactly what someone has been searching for high and low for weeks. Since applications can serve a multitude of purposes for users, your reasons for using one app could be used for entirely different reasons by someone else. However, the discovery of these purposes can't happen unless you continue to share.
Stay Active
Of all our picks, staying active is the most important contribution you can make to social media. Social media requires active participation within the community. It's an act of both give and take. While it's perfectly fine to be a lurker, if something strikes your interest, don't be afraid to voice your opinions and share your knowledge of the subject. Want to learn more about something? Ask a question. With social media, the community is there in an effort to help you benefit from not only the web, but life.
Sharing Really is Caring
These are just a handful of great ways to contribute to social media. Keep in mind that contributions to social media are also beneficial for other niches and the web community overall. So if you haven't started your link blog or have been hesitant to tweet that new app you discovered, now is the perfect time to start.