Adobe today announced Adobe Share, an online document sharing service. Users will be able to get 1GB of free storage space to share and store documents in their own secure space on the web site.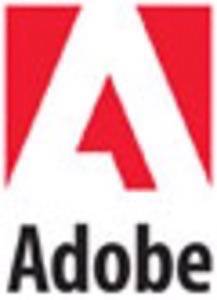 The service is simple to use and offers some nifty features, including a gorgeous online file viewer. To share a document users simply upload or choose from their library, enter email addresses of those they want to share the document with, make any notes, set file permissions (i.e., do you want users to be able to download a document or just view it?) and then share. Before documents are shared, the Share service performs a virus scan and creates a thumbnail in the background.
When a user receives a shared file, he or she will be directed to an online page where the document will be presented in a awesome Flash-based file viewer. The viewer allows users to zoom in on the document and pan around it. It generally preserves the quality of the document as you zoom in and out. Users are then directed to log in or create an account if they want to download the document.
In a move that may signal an eventual intention to compete with online document repositories like Scribd, Adobe Share documents can be embedded on blogs via a Flash widget. The widget is resizable, meaning that it can fit into any web page design. Adobe Share also has a full set of REST APIs that allow outside developers to create applications and services that piggy back on the site. I was shown a demo of an AIR app that allowed users to access their Share files outside of the web browser.
Adobe is targeting small businesses and students with this product, and will release paid upgrades for it in time. The 1GB free version is full featured, however. A preview of Adobe Share will be available today on the Adobe Labs site.
Note: Josh Catone is at the Adobe MAX 2007 conference in Chicago, September 30 – October 3, courtesy of Adobe.