As we rush through life and a myriad of web pages, we leave traces. We don't have time to think deeply about any of this. The blogs that we visit, the music we listen to, the movies we watch; we take all of them for granted. Yet, all of the different kinds of information that we interact with defines us. In turn, we change the world by issuing a verdict of what we like and what we do not like. Sometimes explicitly via bookmarking, rating and digging. But most often, implicitly.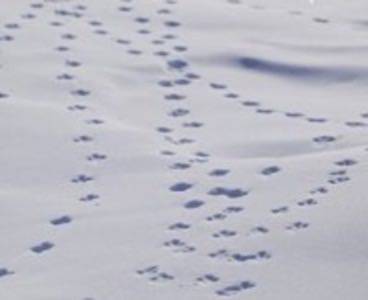 The concept of the Implicit Web has been around for some time. In 2005 Seth Goldstein coined the term MyWare. Seth explained that sites that we visit reveal what we like and do not like. He formed the Attention Trust, an organization that advocates consumer rights and ownership of your attention information. But perhaps the most elegant and succinct formulation of the value of myware came from Fred Wilson. He said: "If someone is going to spy on you, it's probably best if its you."
What is the Implicit Web?
The basic concept of the Implicit Web is simple. As we touch information, we vote. When we come across an article we like, we spend time reading. When we like a movie, we recommend it to our friends and family. And if a piece of music resonates with us, we listen to it over and over again. We do this automatically, subconsciously or implicitly. But the consequences of our behavior are important. The things that we are paying attention to have great value to us, because we like them.

Things we pay attention to

What if there was a way to capture our choices automatically? What would that mean? Firstly, as Fred Wilson put it, we would be able to spy on ourselves. That is actually not as strange as it sounds. Just as we often refer to our respective browsing history, it would be great to automatically refer to the things we liked. Secondly, if our web-wide preferences were accessible to different web sites and web services, then they would be able to do a better job of personalizing our online experience. From recommendations to look n' feel, a Web where our implicit preferences are automatically considered, would feel a lot more personal.
The Mechanics of the Implicit Web
The Implicit Web is powered by clicks. When we click on things, we vote. When we spend time on a page, we vote. And when we copy and paste, we vote some more. Our gestures and actions reveal our intent and reactions. While it is impossible for an algorithm to always capture our intent with 100% certainty, a lot of software has gotten pretty good at doing it.
Typically, software that powers recommendation engines or search engines takes clicks, time and actions as inputs and feeds them into a sophisticated optimization algorithm. Usually, the algorithm assigns weights to different input parameters and then outputs a verdict – e.g. how much the user liked or disliked something.
Last.fm – the Implicit Web at its best
Perhaps the most successful example of the implicit web up to date is Last.fm, which was recently acquired by CBS for $280M. Part of the reason that Last.fm was so successful is that it was completely automated. The service offered a plugin into iTunes and other major music players. The songs that you played were automatically captured and added up. Based on this information, the service then automatically inferred your favorite artists.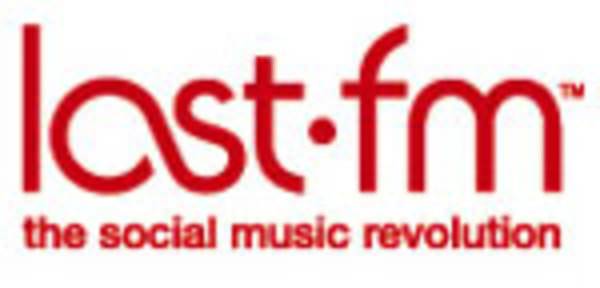 And then Last.fm took the next logical step – introduced you to people and new music based on the music that you already liked. What is important is that Last.fm delivered a service where users don't have to do any work. As a user, this is an attractive proposition. If all you need to do is listen to your music, and the rest is done for you automatically, then you are likely to be a happy user. CBS validated the model by writing a large check. Let's hope they can preserve and enhance the service; and keep the users happy.
Amazon and Google – The Implicit Web around us
We didn't notice this (perhaps this is ironic!), but the Implicit Web has already arrived and is working for us every day. Amazon must be the grand daddy of the Implicit Web, although limited to its domain. Every time we give Amazon a click, it uses its sophisticated algorithms to suggest to us what we should buy next:
In our post on recommendation engines, we described different ways that Amazon leverages its system for each individual customer. This complete system, based on users implicit choices, is at the heart of Amazon's selling strategy:

Another company that has been leveraging our implicit behavior is Google. Each click has been used as feedback into the complex, ever-changing algorithm that Google uses to show us search results. Google does this completely automatically, without asking its users; and because of that it has recently been criticized for not respecting user privacy. That issue with Google gives us a good chance to clarify an important point; and also to lead into our next segment. In the Implicit Web, the user's privacy is of paramount importance. Nothing should be done without informing the users and giving them a way to opt-out.
AttentionTrust – ensuring that users are in control
The problem with our fast-paced tech world these days is the lack of standards. We are rushing to create the Next Big Thing, often without establishing the proper infrastructure and standards to lean on. For the Implicit Web to work, users must be in control. No program and no company can claim the ownership of your information. Myware is not another kind of Spyware.

Inspired by the vision of users owning their information, Seth Goldstein and Steve Gillmor co-founded AttentionTrust, a non-profit organization that we covered extensively in our Attention Economy post. The mission of the organization is to establish the basic framework for discussing ownership of people's attention information. While it has not been a smooth ride so far, the founders put forth a set of governing principles that capture the essence of attention data – i.e. it belongs to the users. The four basic principles behind AttentionTrust instantly make any use of our information subject to our approval. According to AttentionTrust, in the Implicit Web the users call the shots.
Conclusion
So there is a paradox of sort. The Implicit Web is already here and is being actively used by many companies. Yet, consumers are not aware of it – at lest not explicitly. And that is not a good thing. The Implicit Web and its close cousin Attention Economy are big and important concepts; and they are still in their infancies. What we hope is not going to happen is that people get turned off because of mishandling by big companies. So having an organization and standards around this very sensitive subject is really important.
Regardless, the companies are not going to stop leveraging implicit behavior because of business and innovation. The competition is tough these days, so whatever companies can do to get ahead, they will. Given that consumers are pressed for time, the algorithms that discern their intent correctly are likely to win. So not only we already experiencing the Implicit Web already, we are likely to see more of it. Indeed, perhaps the whole web experience of the future will be like the auto-complete feature of word processors. How does that idea sound to you?
Editor's note: if the topic of Implicit Web interests you, it will be covered at the upcoming Defrag conference (where Read/WriteWeb is a Media Sponsor and Alex's company AdaptiveBlue is a silver sponsor).