Rumors of a potential acquisition by Amazon today sent shares of Netflix up over 5.5%. Amazon closed down nearly 2%. The price of the rumored acquisition is anywhere from $1.5 to $2.1 billion.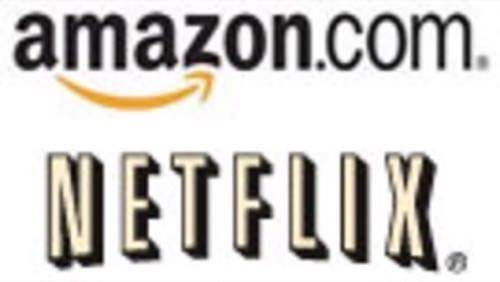 Because Netflix's stock has been stuck in a slide recently — down almost 18% this year — some analysts think it is the perfect time for the company to be snapped up. But others are less sure, citing a potential Internet tax issue that could pose a problem to an acquisition.
Larry Dignan of ZDNet explains:
"Currently, if an e-commerce company has a location in a state it has to charge a sales tax. For Amazon that means it has to calculate a sales tax for a handful of states. Netflix is located in many more states due to its 43 distribution centers.
Those distribution centers would mean that Amazon would have to charge sales taxes in nearly all states. That fact could crimp demand and potentially increase costs due to information system tweaks."
And via the Organ Grinder blog at the Guardian, Yahoo! is allegedly heating up talks to buy Facebook again. Facebook was rumored to have turned down a Yahoo! offer of up to $1.6 billion last year, and Yahoo! has recently been said to have had their eye on bebo as a means to sate their lust for a social network.

The Organ Grinder doesn't mention any numbers, except for an off-the-cuff remark about Mark Zuckerberg holding out for $2 billion (here's betting he'll hold out for more now). If the rumors pan out, and Yahoo! is indeed in the hunt for Facebook, it would likely be the biggest acquisition in company history and probably the most important. Yahoo!-Facebook would be a pairing of two of the top 10 stickiest properties on the web, and would give Yahoo! a way to tie all of its services together — something the company has been searching for a way to do for years.
Of course, at this point, this is all just rumor and speculation.